We love yoga retreats!
We all deserve a bit more zen in our lives and yoga retreats are our favorite type of vacation. Going on a yoga vacation leaves us feeling happier, healthier and more in tune with our body, mind and soul than a regular trip.
This is because yoga retreats offer much more than just the perfect chance to escape, relax and unwind in a beautiful location. They are an opportunity to be immersed in a holistic lifestyle, deepening your yoga practice and developing healthier habits while being surrounded by like-minded people and exploring a new culture.
This unique combination can lead to profound personal growth and be a truly transformative experience that will enrich your life long after the tan fades.
Due to yoga rise in popularity, there's no shortage of options when it comes to yoga retreats in some of the most beautiful and spiritual destinations in the world. You'll find retreats to suit all ages, experience levels, budgets and interests in almost every country on the planet.
In fact, there's so much choice it can be overwhelming figuring out how to pick the retreat that is best for you – so that's where we come in. Whether you are looking for authentic ashrams in India, eco retreats in the rainforests of Costa Rica, tropical beachfront yoga resorts in Bali, or exciting urban retreats in Europe, we will guide you through planning a potentially life changing yoga holiday.
From inspiration on the best yoga destinations to handpicked recommendations and reviews for the best yoga retreats in the world our yoga travel blog is here to help.
Happy Yoga Travels,
Namaste x
Find The Best Yoga Retreats in the World
The best yoga retreats in the best yoga destinations!
Click on a country below to see our full yoga retreat destination guide packed with handpicked recommendations and reviews for the best yoga retreats.
Yoga Retreat Guides
The Best Destinations for a Yoga Retreat abroad
While you can find yoga retreats in almost every country in the world nowadays, there are some yoga destinations that really stand out due to their beautiful scenery, unique culture and spirituality, world-class facilities and incredible teachers.
So whether you're dreaming of saluting the sun on the rice terraces of Bali, basking on a beach in Thailand, meditating on a mountain top, or exploring Mexico's ancient ruins after your yoga class, here's our pick of the very best places to take a yoga retreat abroad in 2023.
The Most Affordable Yoga Retreats in the World
Yoga and wellness retreats have gained a reputation for being quite expensive, but this is not always the case. In fact, there are some incredibly affordable yoga retreats available all around the world.
Here, we have carefully curated a selection of the best budget-friendly yoga retreats from around the world. What's remarkable is that they start at just $128. Take a moment to consider the limitless possibilities that await you on these affordable yet transformative experiences.
Don't let the misconception of high costs deter you from embarking on a memorable journey towards enhanced well-being and inner peace.
Latest Yoga Retreat Articles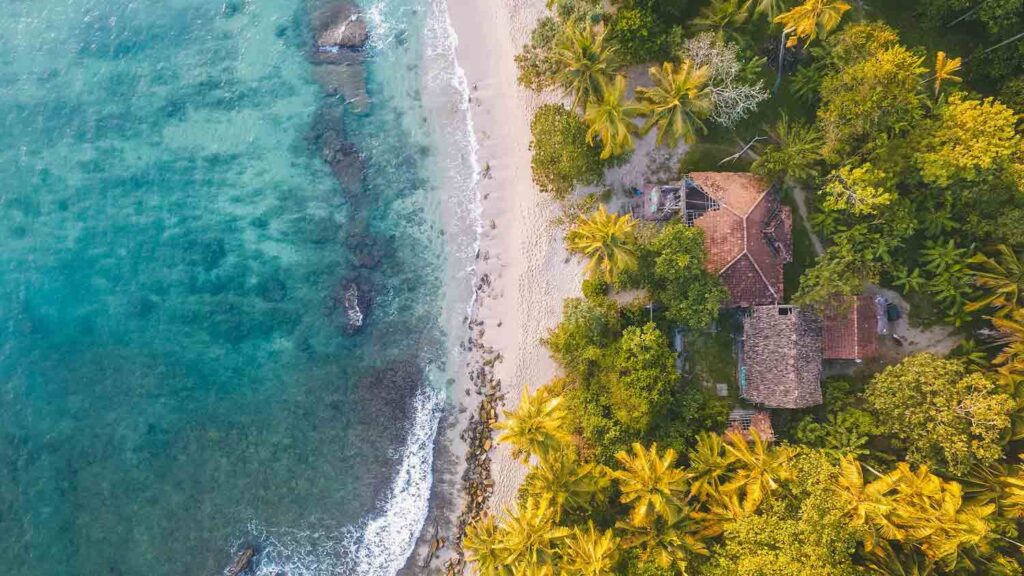 Yoga Retreats in Sri Lanka If you're looking for a peaceful getaway that combines yoga and relaxation, Sri Lanka…