12 Most Affordable Yoga Retreats in the World (2024)
Do you dream of going on a yoga retreat but don't want to splash out thousands of dollars? I feel you, we could all do with some more time out to relax and reconnect to ourselves and a retreat is the perfect chance to do just that.
Wellness retreats have a reputation for being expensive, but there are so many amazing yoga travel destinations and plenty of affordable yoga retreats available for all budgets around the world. It's totally possible to find amazingly cheap yoga retreats, where the teaching is top-class and the experience is unforgettable if you know where to look!
But how do you find budget yoga retreats that are low-cost yet high-quality? In this post, I'll explain what to look out for and how to find affordable retreats and share my favourites in each part of the globe – I think you'll be surprised with how cheap these retreats are!
Where To Find Budget Yoga Retreats
There's a wide range of yoga and wellness retreats available these days but you may wonder if it's possible to find cheap yoga retreats in all countries. While you can find multiple price points for retreats everywhere, there are certain places where retreats are generally more affordable.
If you don't have a specific location in mind for your upcoming retreat check out our pick of the 10 best yoga destinations in the world and the most spiritual destinations to take a retreat in.
If you're searching for a budget retreat look for ones in countries where the cost of living is lower. For example, Asia and Central/South America typically have many more budget retreat options than Europe, the USA, and Australia.
The cheapest place in the world to take a yoga retreat is Asia – it's also home to the most authentic ashrams and retreats. India, the birthplace of yoga, Thailand and Bali all offer some very affordable retreats with too many yoga studios, budget friendly retreats, surf and yoga camps and low cost yoga teacher training programs to mention.
Latin America is where you'll find cheaper yoga retreats within a short flight from the US. Popular yoga hotspots include Costa Rica and Mexico, while Peru is great for spiritual retreats but the most affordable retreats are found in countries like Nicaragua and Guatemala. There's also some fairly affordable yoga retreats in the U.S.
There's also plenty of surprisingly cheap yoga retreats in Europe. There are many fun and affordable surf and yoga retreats in Portugal, Spain and Greece also offer budget friendly options for sunny yoga holidays with cheap flight connections from the UK and rest of Europe. There's also some good options for affordable weekend yoga retreats in the UK.
Morocco also has plenty of cheap flight connections to Europe, an exotic culture to explore and a plethora of low cost yoga and surf camps.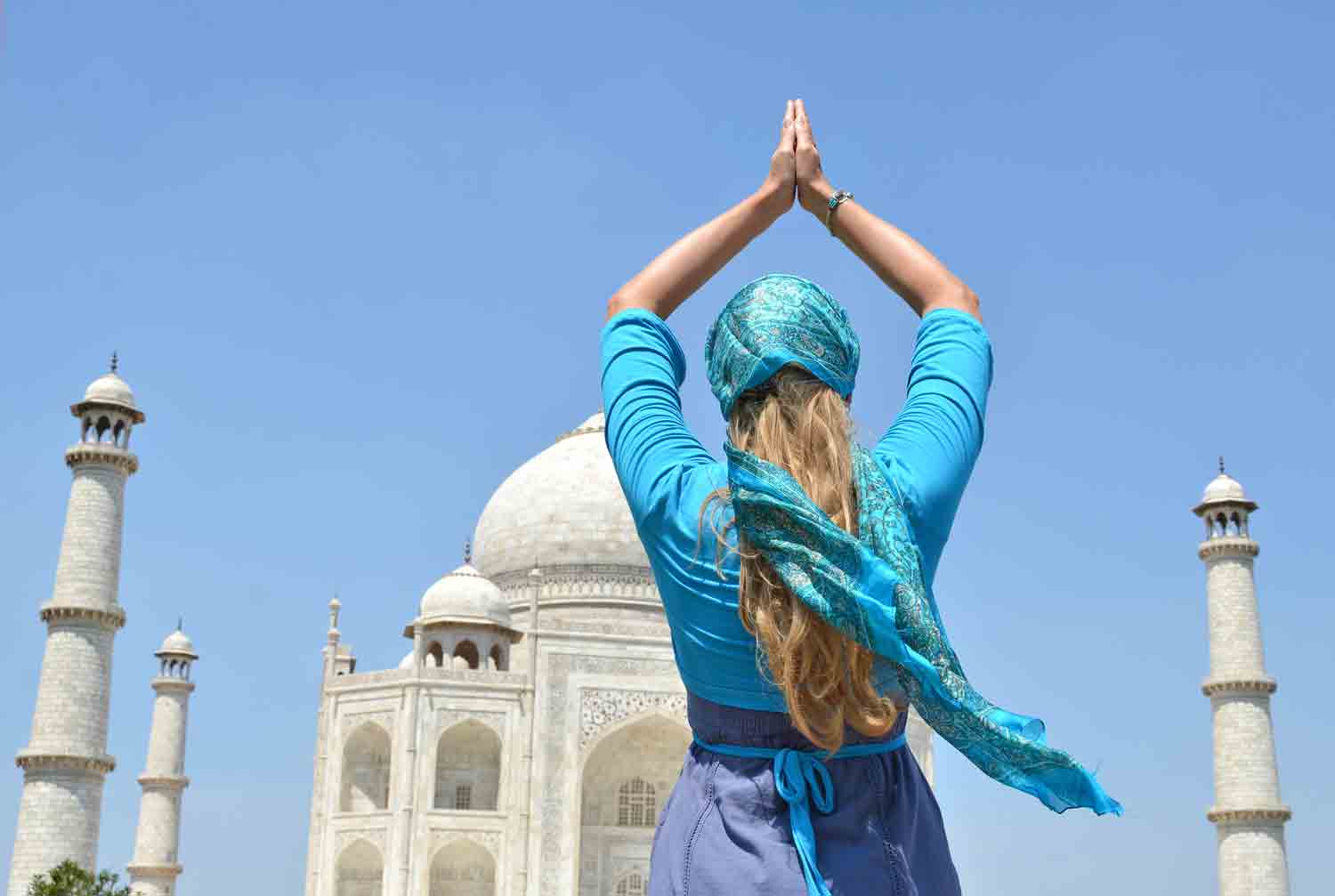 What's the Catch with these Cheap Yoga Retreats?
We all know the saying 'you get what you pay for,' so if you are looking for cheap yoga retreats make sure you do your research and don't just pick the first one that fits your budget.
Remember that cheapest is not always best – so make sure to check the retreat reviews on an unbiased website like BookYogaRetreats before signing up. The reviews or testimonials on a retreat's own website or social media pages may not tell the whole story.
Traveling to a developing country, or one with a lower cost of living, will enable you to enjoy the cheapest yoga retreats in the world, but of course you need to take into account the cost of flights and other travel expenses like transfers and, if required, entry visas. We recommend checking Skyscanner to find the cheapest deals and dates and checking with the organisers if they include transfers.
Often the flights are the most expensive part and the day to day living and traveling costs in places like Asia or Central America can be very cheap, often more affordable than life in the US or Europe. So if you have time to explore more of the country before or after your retreat will make the airfare more cost effective.
Be aware that if you travel to somewhere like India the facilities will not be luxurious, but you will get an authentic and unforgettable cultural experience. It just depends on what you are looking for from your yoga vacation, take a look at our guides on how to choose the right yoga retreat for you and how to practice yoga while traveling.
One of the best ways to save money on a retreat is to choose shared accommodation. Many retreat centres offer dormitories for budget-conscious yogis, and some also have camping or glamping options, which are generally cheaper than private rooms.
Also check what's included, an all inclusive retreat that includes meals and transfers is often better value for money overall than a cheaper option that doesn't. Plus, you'll need to know what to budget for.
If meals aren't included in the retreat package then choosing a centre that offers access to a kitchen so you can cook your own meals will save you a lot of money on eating out in restaurants.
The best way to narrow down the many options and see real reviews from previous guests is to use a trusted yoga retreat site like BookYogaRetreats. Here, you can select the price range you want or search directly for budget retreats, along with other filters like dates and style, and most importantly read the reviews so you know what to expect.
But if you want to know what the best rated and most affordable yoga retreats in the world are for 2023 then we've done the work for you and listed them in price order!
We've scoured the globe for you and found 12 of the best – all are less than $1000!
The Best Affordable Yoga Retreats (at a glance)
Carry on reading as we will describe what to expect from each retreat in more detail.
(Be aware that the price can vary depending on the currency exchange rates, and prices for retreats held in the peak season may be higher. So check the most up to date prices and availability for your dates through the links provided)
Affordable Yoga Retreats in Asia
Asia is the best place to head if you are looking for low cost and authentic yoga retreats and to explore the deeply spiritual cultures and religions of the East.
India, the birthplace of yoga, offers the biggest selection of cheap yoga retreats in the world, while Bali and Thailand are also popular yoga destinations with many great value retreat packages.
If you want to be immersed in traditional Thai culture and explore ancient temples after your yoga classes there's also a wide range of affordable yoga retreats in Chiang Mai in Northern Thailand. The islands in the Gulf of Thailand such as Koh Samui and Koh Phangan offer some of the more luxurious and relaxing yoga retreats in Thailand.
Affordable Yoga Retreats in Latin America
You don't need to go all the way to Asia to find affordable yoga retreats, there are also some great options in Latin America.
Mexico and Costa Rica have a huge variety of wellness, yoga and surf retreats or you could combine hiking to Macchu Picchu and an ayahuasca ceremonies on a spiritual yoga retreat in Peru.
Some Latin America yoga retreats have surprisingly affordable offers, but for the cheapest options head to Nicaragua and Guatemala.
Affordable Yoga Retreats in Europe
I was so surprised at how many budget friendly retreats I found in Europe in charming locations like Greece, Spain and Portugal. Plus, the network of low cost airlines in Europe makes budget travel easy.
Affordable Yoga Retreats in the USA
The USA is home to a huge variety of wonderful retreats and ashrams – many originate from India itself!
It may not be home to the cheapest yoga retreats in the world but at least you'll save on the flight tickets! We've managed to find some surprisingly affordable yoga retreats in the US that are perfect for a weekend escape.
Tips for planning a Budget yoga retreat trip
Now you know just how inexpensive some yoga retreats can be, however if you are searching for affordable yoga retreats remember that cheapest is not always best.
Make sure to do your research, be sure to read the reviews on BookYogaRetreats so you know what to expect. Don't forget to ask the organisers to confirm exactly what's included to help you budget for any costs outside the retreat package.
Don't be tempted to skimp on travel insurance though, ensure you have insurance that covers emergencies, COVID-related cancellations, and all activities you plan to do on the retreat. It may be an extra cost now but can save you alot of money in case an unexpected emergency happens.
We hope this post has given you some inspiration for your next yoga vacation and shown you that not all yoga retreats are super expensive!
* This post may contain affiliate links. When you make a purchase through links on our site we may make a small commission, at no additional cost to you. We only recommend products that we love and genuinely use ourselves. All prices stated are correct on the date of publishing, but can be subject to change.
© loveyogalovetravel.com 2022-2023. Unauthorized use and/or duplication of this material without express and written permission from this site's author and/or owner is strictly prohibited. Excerpts and links may be used, provided that full and clear credit is given to loveyogalovetravel.com with appropriate and specific direction to the original content.