8 Stunning Yoga Retreats in Spain for 2023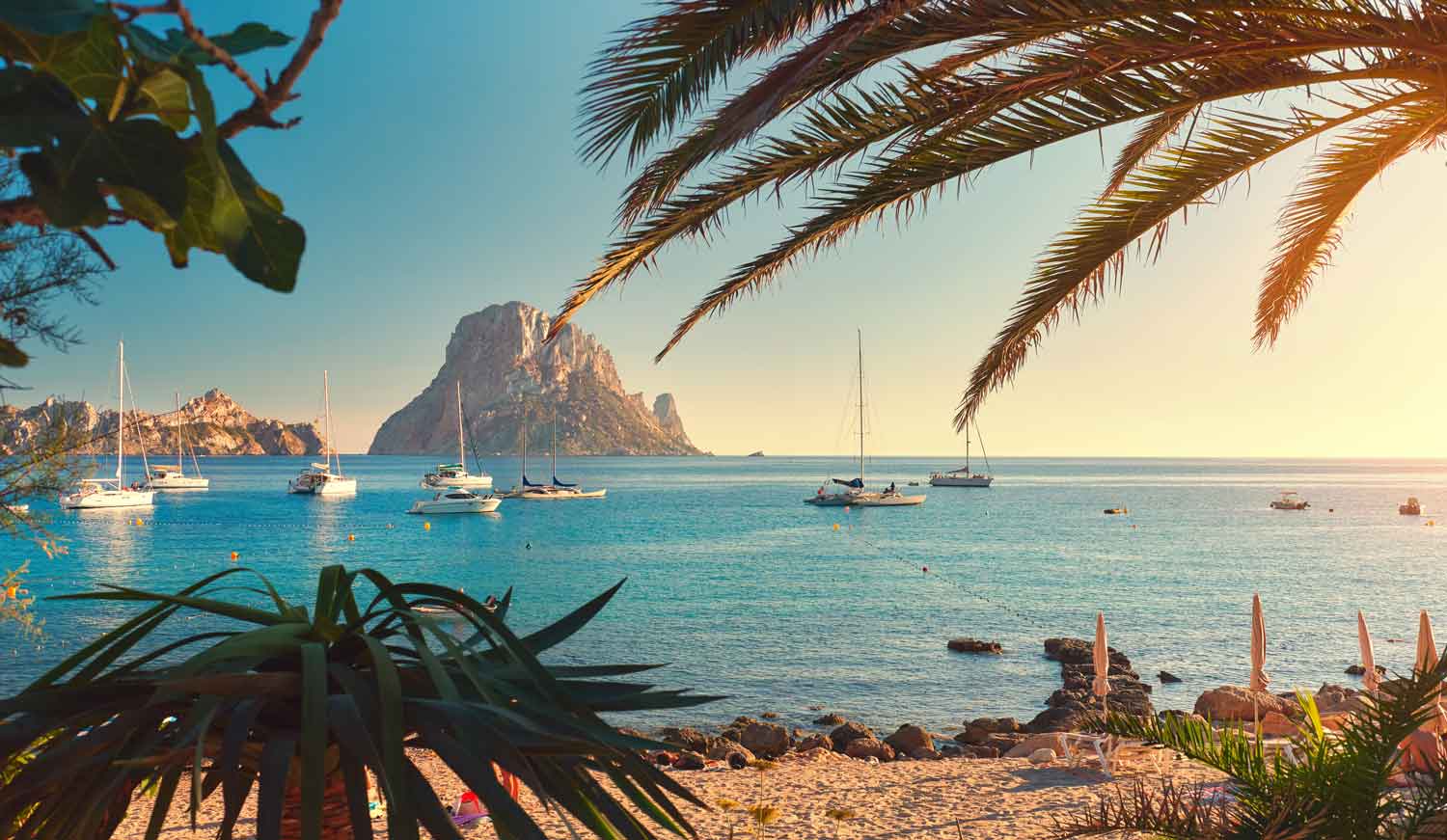 From the first time I stepped on to Spanish soil as a teenager, I was in love. Something about the relaxed lifestyle, endless sunshine, and natural beauty mesmerised me. So, when it came to going on my first yoga retreat, I knew exactly which country it would be in.
If you're yet to fall in love with Spain and are wondering where you should get your yoga fix, let me share why I believe this beautiful country is one of the best destinations for wellness retreats and yoga holidays in Europe.
And be sure to read until the end as I'm revealing the eight best yoga retreats in Spain, including the mainland and the most popular Spanish islands.
Reasons to go on a Yoga Retreat in Spain
Let's look at what makes yoga holidays and wellness retreats in Spain so special!
Hot, sunny climate – Summer everywhere in Spain is always warm with long sunny days. Many parts of Southern Spain and the Canary Islands also stay pleasant during the winter, making for an idyllic winter escape.
Beautiful beaches and stunning scenery – Spain is famed for its popular beach destinations, but its nature extends far beyond its coastline. The Spanish countryside is incredibly peaceful and beautiful, and there are also several blissful mountains throughout Andalusia and on the island of Tenerife.
Delicious food – From tapas to paella to sangria, food in Spain is not just a meal but a lifestyle. Spaniards enjoy long, leisurely dinners with fresh Mediterranean dishes and delicious local wine. Most Spanish yoga retreats include home-cooked dinners or meals at local restaurants where you can experience this yourself.
A slow, relaxing way of life – In the smaller Spanish towns and islands, the atmosphere is peaceful and easy-going – precisely what you need from yoga and wellness retreats. While the big cities may no longer honour the siesta tradition, plenty of towns and villages still do. So, if you avidly enjoy afternoon naps and taking things slow and taking in the little things, you'll feel right at home in Spain.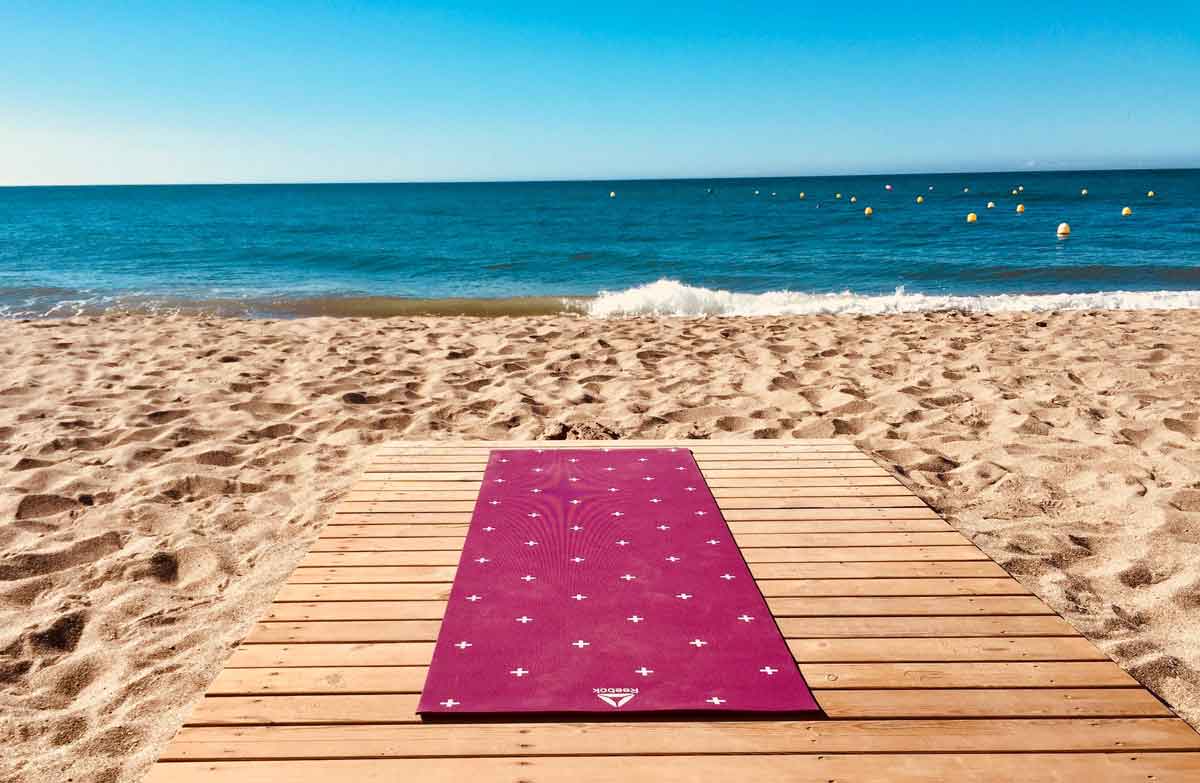 Best Places for Yoga Holidays in Spain
With so many incredible destinations throughout the country, where you choose your yoga retreat in Spain will depend on what you're looking for. Here are just a few of my top picks:
Alicante – This bustling tourist town is such a popular destination because of its vibrant atmosphere, golden sand beaches, and rich heritage.
Andalusia – From the coastal town of Malaga to the historical city of Seville to the endless countryside, Andalusia boasts endless and diverse beautiful landscapes.
Ibiza – if you're a yogi by day and a party animal by night, an Ibiza yoga retreat is for you.
Mallorca – The largest of the four Balearic Islands, Mallorca boasts tons of nature, like sheltered coves, limestone mountains and stone-built villages.
Pin this image!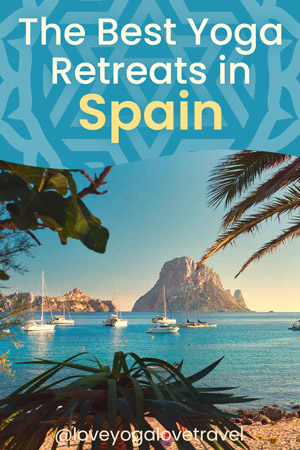 The Best Spain Yoga Retreats
Here are eight of the best yoga retreats in Spain, all offer something unique yet will result in an unforgettable, life-changing experience.
Keep reading and I'll summarise each of these amazing Spain yoga retreats.
Best Yoga Retreat in Barcelona – Yoga Weeks
Barcelona is one of my favourite cities in the world – it has everything from beaches, to art and nightlife. If you want to combine a city break with a yoga holiday then Yoga Weeks' 6-day Barcelona retreat is ideal.
Highlights:
Twice daily yoga sessions on the rooftop
Holistic treatments like Reiki and Ayurvedic massage
Daily vegetarian brunch
The retreat centre is in the heart of Barcelona, close to the city's top attractions and surrounded by authentic restaurants and cafes. You'll have plenty of free time during the day to explore the town or relax on the beach, a 10-minute walk away.
Prices start from €575
– See other yoga retreats in Catalonia
This is one of my favourite yoga retreats in Spain due to the huge variety of activities available and affordable prices. At Crisalida you can enjoy beachside yoga practice in the blissful seaside town of Albir on the Costa Blanca.
Highlights:
One to two yoga classes per day (Hatha, Yin, Restorative)
Additional daily fitness classes like yogalates or aqua aerobics
Yoga Nidra
Daily guided walks
Life makeover workshops
The retreat centre is a 15-minute walk from the beach and close to a protected nature reserve with walking trails. All meals are included in the package, along with transfers to and from Alicante airport.
Prices start from €835
Best Yoga Retreat in Valencia – Be Mindful Yoga
If you're looking to press pause on life and go within, Be Mindful Yoga's 7-day retreat dives deep into yoga, mindfulness, and meditation.
Highlights include:
Twice daily yoga classes (Hatha And Yin yoga)
Daily pranayama and meditation classes
Three meals each day
The program includes a silent dinner each evening to integrate the practices of that day. The meditation schedule varies daily, allowing you to try different styles.
Prices start from €760
Shanti-Som in Marbella offers luxurious 8-day yoga retreats designed for yoga lovers to reconnect in a welcoming and relaxation-focused environment surrounded by the Andalusian mountains.
Highlights include:
Daily Hatha and Vinyasa yoga classes
Meditation classes
One spa treatment
Use of oriental steam room, sauna, and swimming pool
The retreat centre offers a range of private accommodations and three meals daily. The beaches and nightlife in Marbella are only 20 minutes away if you want to explore this beautiful region.
Prices start from €2,574
Deep Yoga offers the perfect 4-day personalised recharge after any crazy Ibiza holiday or for those who want to explore the quieter, spiritual side of the island.
Highlights include:
A private retreat for 1-4 people
3 hours of yoga and meditation every morning
Daily brunch and one evening meal included
On this luxury yoga retreat, you'll stay in a private apartment with a living area, kitchen and roof terrace with priceless sea views. The centre is a short walk to the nearest beach, which you can access via a gentle forest stroll.
Prices start from €1,299
– Have a look at more recommended yoga retreats in Ibiza
The Yoga Concept's 7-day yoga and meditation retreat is designed to help you cultivate a regular self-care routine while enjoying downtime on one of Spain's most beautiful islands.
Highlights include:
Daily yoga classes
Daily meditation and pranayama
Chakra workshops
Healthy vegetarian brunch and dinners
You'll learn various active meditations, breathing techniques and yoga Nidra. Plus, an excursion to explore the island of Mallorca is also included.
Prices start from €899
If you're intrigued about the chakras or want to learn more about yogic philosophy, this 8-day Tenerife yoga retreat is for you.
Highlights include:
Twice daily Hatha and Yin yoga classes
Learn about a new chakra each day
Daily workshops
Sound baths with singing bowl
The program also includes a memorable excursion to Pico del Teide, the highest mountain in Spain, where you will enjoy a special sunrise meditation.
Prices start from €1,195
Best Yoga Retreat in Fuerteventura – FuerteXperience
FuerteXperience is one of the best yoga holidays in Spain for yogis and hiking enthusiasts, allowing you to explore the beautiful Spanish scenery on foot.
Highlights include:
Beach yoga sessions
Hiking to ancient volcanoes and caves
A boat trip to Los Lobos island
Guided E-bike tour around the dunes
Choose between various accommodation choices, including a modern apart-hotel with a rooftop lounge bar or a luxury hotel just 5 minutes from the beach.
Prices start from €1,240
I hope this article has helped you find your perfect match among the huge variety and diversity of options when it comes to yoga retreats in Spain to find your perfect match. If you need help deciding check out our article on how to choose a yoga retreat and if you find packing stressful our quick and easy yoga retreat packing list will help you out.
* This post may contain affiliate links. When you make a purchase through links on our site we may make a small commission, at no additional cost to you. We only recommend products that we love and genuinely use ourselves. All prices stated are correct on the date of publishing, but can be subject to change.
© loveyogalovetravel.com 2022-2023. Unauthorized use and/or duplication of this material without express and written permission from this site's author and/or owner is strictly prohibited. Excerpts and links may be used, provided that full and clear credit is given to loveyogalovetravel.com with appropriate and specific direction to the original content.