A Guide to Yoga in India – Best Ashrams, Retreats & Teacher Training (2023)
If you've been practising yoga for a while now, you'll know it originates from India. So there is no better place to learn and practice traditional yoga than its birthplace!
Yoga in India is so much more than just the physical practice and it's an obvious choice for those wanting to do an authentic yoga teacher training program (YTT).
But making the yogi's pilgrimage to India is not just for those seeking to become a yoga teacher. There is a vast selection of traditional ashrams, yoga schools and yoga retreats in India for all levels, including beginners.
So wherever you are on your yoga journey, if your soul is calling you to visit the land of yoga, then this guide to yoga in India is for you.
I first came to India in 2013. Like many others I was on a spiritual journey to 'find myself.' Since then I have spent many years exploring India as a solo female traveller, studying yoga and living in Goa. So I have plenty of tips for the best yoga schools, ashrams, retreats, and yoga teacher training in India.
A Guide to Yoga in India
A Quick History of Yoga in India
No one knows for sure how old the practice of yoga is, but its origins trace to northern India through vedic scriptures possibly written over 5,000 years ago! The Vedas, Sanskrit scriptures from 1500–1000 BCE, are the first texts that mention the term "yoga".
The term "yoga" comes from the Sanskrit word "yuj," which means to yoke, unite or to join. In essence, yoga is a physical, mental, and spiritual practice that seeks to bring harmony and balance to the body, mind, and spirit, with the ultimate goal of achieving a state of self-realization and inner peace. If you'd like to learn a few essential Sanskrit words have a read of our article on the most commonly used Sanskrit words in yoga practice.
Yoga is not associated with any particular religion, although it has its roots in Hinduism, Buddhism, and Jainism. It is a spiritual and holistic practice that can be adapted to suit the needs and beliefs of individual practitioners.
It is believed the practice was first shared primarily through verbal teachings, but gradually, more and more scriptures began detailing what yoga is, such as Patanjali's Yoga Sutras.
The Yoga Sutras of Patanjali, written around 400 CE, outline the Eight Limbs of Yoga, which include ethical guidelines, physical postures (asanas), breathing exercises (pranayama), and meditation. Through these practices, yoga aims to cultivate physical strength, flexibility, and balance, as well as mental clarity, emotional stability, and spiritual awareness.
Many styles of yoga emerged in India, each with its own unique approach and emphasis. Some of the most well-known styles of yoga include Hatha Yoga, Kundalini Yoga, Ashtanga Yoga, and Iyengar Yoga.
While Indians have been enjoying the benefits of yoga for thousands of years, it was not introduced to the western world until the late 1800s and early 1900s when Indian monks began travelling and spreading their knowledge. Many Indian gurus set up yoga schools and ashrams in the USA.
In the early 20th century, T. Krishnamacharya developed a new style of yoga that combined the physical postures of Hatha Yoga with breath control and meditation which influenced many of the modern styles of yoga that are practiced today like Vinyasa Flow. Read more about the history of yoga here.
Pin this image!
How Yoga in India is Different from Yoga in the West
Considering India's rich yoga history, learning and practising it here is a totally different experience than in a western country. In the West yoga is very contemporary and often focused primarily or solely on the fitness side and the physical asana practice.
Classical yoga in India is much more spiritual. Here, the physical practice is just one aspect, and the philosophy and yogic lifestyle play an important part of everyday life.
Best Places in India for Yoga
India is massive and incredibly diverse and there are so many incredible places to learn yoga in India.
From historic and spiritual destinations, to tropical beaches, and the Himalayan mountains, you'll find yoga schools and retreats all over the country, but some places have really become yoga hotspots.
Here are the five most popular places for yoga in India:
Rishikesh – This holy city in the northern state of Uttarakhand sits on the bank of the sacred Ganges River in the foothills of the Himalayas. This river plays an essential role in Hindu philosophy as it is believed to be the personification of the Goddess Ganga. Indian pilgrims come to this river to wash away their sins and advance their spiritual practice. The town has numerous temples and is considered the yoga capital of the world – more on that later.
Mysore – If you're an Ashtanga yogi, you probably recognize the word Mysore. This is not just a style of yoga but a city in the southern Indian state of Karnataka not too far from the city of Bengaluru. This is where Ashtanga yoga originated and is home to the original Ashtanga Yoga Research Institute. Today avid "Ashtangis" from all over the world come here to learn from experienced yoga teachers and visit the opulent Mysore Palace.
Goa – Located on the west coast of India amidst sandy beaches and the warm Arabian Sea, Goa is famed for its relaxed wellness and yoga retreats, lively nightlife, amazing sunsets and unique blend of Indian and Portuguese culture. If you want to combine yoga training with a beach vacation, blissful Goa is a top choice.
Kerala – The tropical, laid back, South Indian state of Kerala is famous for its development in yoga's sister science Ayurveda. If you want to improve your health and well-being in addition to top-quality yoga practice, a ayurveda and yoga retreat or YTT in Kerala is for you. Don't miss cruising along the backwaters or exploring the beaches, wildlife sanctuaries and tea plantations while you're there!
Dharamshala – Located in the Himalayan mountains, the peaceful and serene town of McLeod Ganj is the home to the Dalai Lama and Tibetan government in exile. The area around Dharamshala has a visible Tibetan influence with colourful Buddhist monasteries and has become a popular place for yoga, meditation and trekking.
Why is Rishikesh called the Yoga Capital of the World?
One of the most famous places for yoga in India is Rishikesh. It is not just a sacred city because of the River Ganges, this city is also considered the birthplace of yoga and home to many of India's (and the world's) most authentic yoga schools and ashrams.
Rishikesh has a long history of being a place for yoga and meditation and spiritual practices and the neighboring holy town of Haridwar is one of the venues for the Kumbha Mela – the world's largest religious gathering.
Rishikesh was really put on the world map when, in 1968, the Beatles studied Transcendental Meditation at the ashram of Maharishi Mahesh Yogi. The band wrote many of the songs that would later appear on their self-titled "White Album." You can still visit the ruins of Maharishi's ashram, which is also now known as the Beatles ashram.
Rishikesh is known for its numerous temples that line the river, traditional-style ashram retreats and high-quality yoga teacher training courses. This, combined with its spiritual ambience and sacred sites, is why it is often dubbed the world's yoga capital.
Rishikesh also hosts the International Yoga Festival which takes place over a week in March. Rishikesh has also become a popular place for rafting on the river and a base for trekking.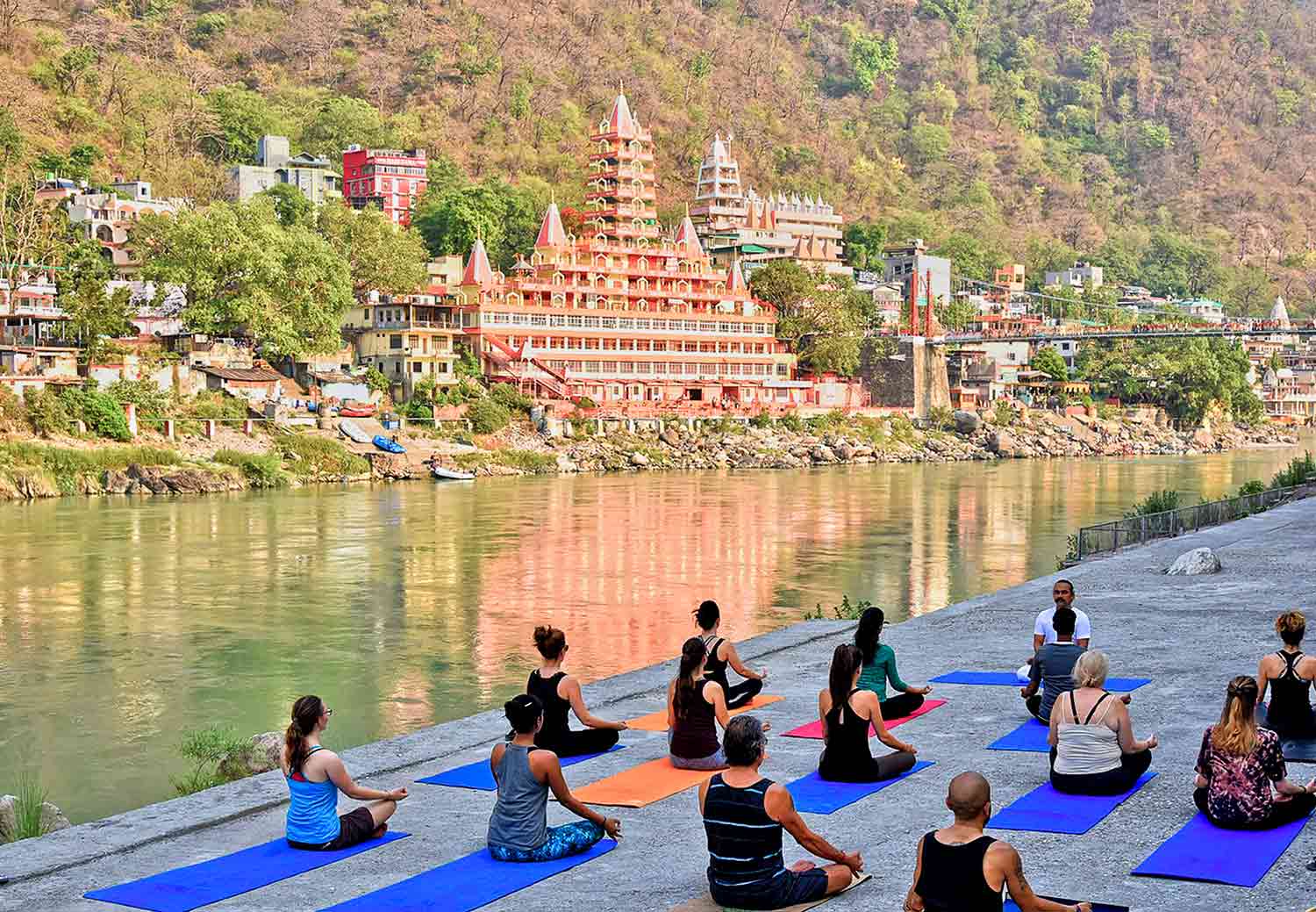 Ashrams in India
If you're looking for an authentic and traditional experience then don't miss your chance to stay at an ashram in India.
The term "ashram" comes from the Sanskrit word "ashrama," which means "a place of spiritual endeavour." An ashram is a spiritual community or monastery where individuals can live and practice yoga, meditation, and other forms of spiritual discipline.
Most ashrams are located in peaceful, natural environments that create a conducive atmosphere for spiritual practice. They usually have a temple or main building where daily prayers and meditations are held, as well as dormitories or rooms for residents or visitors to stay in.
Ashrams can be free or very low cost to stay in, vegetarian food is usually provided to the residents but the facilities can be quite basic and you may be required to follow a strict schedule. This could include waking up at 4am for meditation and karma yoga (selfless service).
Ashrams are often run by a guru, or spiritual teacher, who provides guidance and instruction on spiritual practices such as yoga, meditation and chanting.
Ashrams can vary greatly in their size and level of strictness. Some may be open to visitors and offer short-term programs or retreats, while others may require a longer commitment to live and practice in the community.
Recommended Ashrams
If you seek a traditional Ashram experience, here are four of the most famous and reputable yoga ashrams.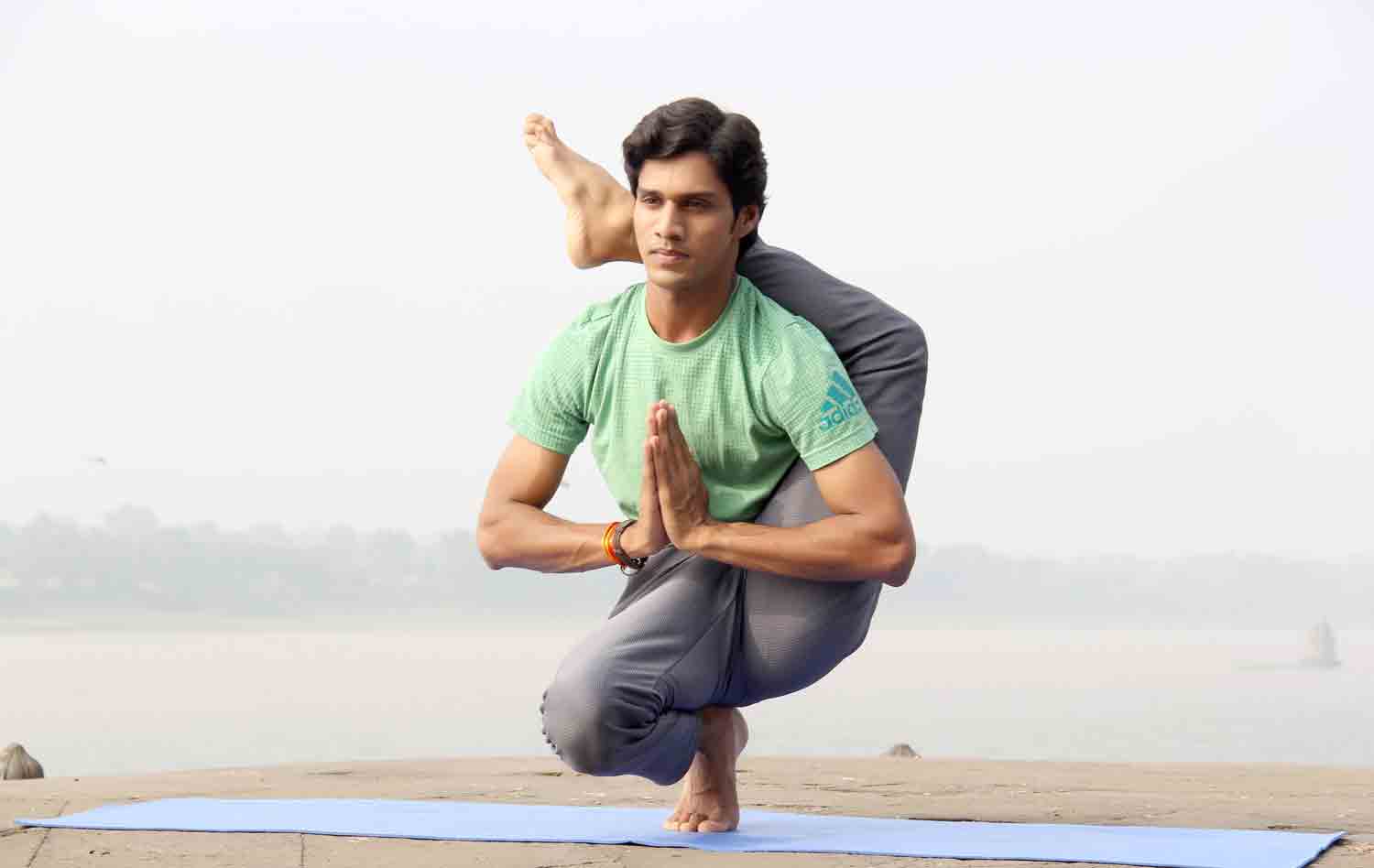 Best Yoga Retreats in India
If a strict ashram experience or intense yoga teacher training course is not for you I'd recommend trying one of the many yoga retreats in India instead, especially if you are a beginner or just want a more comfortable and relaxaing expereince.
The best yoga retreats are found in Rishikesh, Goa and Kerala. Most retreats will include twice daily yoga classes with meditation and pranayama, accommodation and meals. Some also include spa treatments and cultural excursions like trips to nearby temples, markets and natural beauty spots.
Here are three of the best yoga retreats in India based on personal experience and reviews:
Bamboo Yoga's 7-day retreat is ideal for anyone looking for a relaxing yoga holiday on a quiet tropical beach in Goa.
Highlights:
Twice daily yoga classes, held in the beachfront shala
Daily brunch and dinner (vegetarian buffets)
Airport transfers
Located on Polem Beach in Canacona, South Goa, you'll stay in a beach bungalow with priceless ocean views and total peace and quiet. It is also one of the most relaxed yoga retreats in India, as you can create your itinerary, joining as many or as few classes as you like.
Prices from €800 / $927
Veda5, Rishikesh
Veda5 Ayurveda & Yoga Centre offers one of the most luxurious yoga retreats in Rishikesh. It is set at a lush spa resort with panoramic views of the mountainous landscape.
Highlights:
Daily hatha yoga classes
Daily pranayama, meditation, and mantra yoga
Nature walks, mountain treks, and village tours
During the 6-day retreat, you'll enjoy a 1-hour Ayurveda treatment each day and cleanse your body internally with wholesome Ayurvedic vegetarian meals.
Prices from €753 / $847
Discover India's two ancient philosophies of yoga and Ayurveda on this eye-opening 6-day retreat at the Hinterland Village homestay in Kerala.
Highlights:
Daily classical Hatha yoga classes and workshops
Yoga philosophy classes
Ayurveda massages
Ayurveda cooking class
The retreat centre is set in Kerala's lush jungle, overlooking a picturesque paddy field. All sattvic Ayurvedic meals are included.
Prices from €291 / $326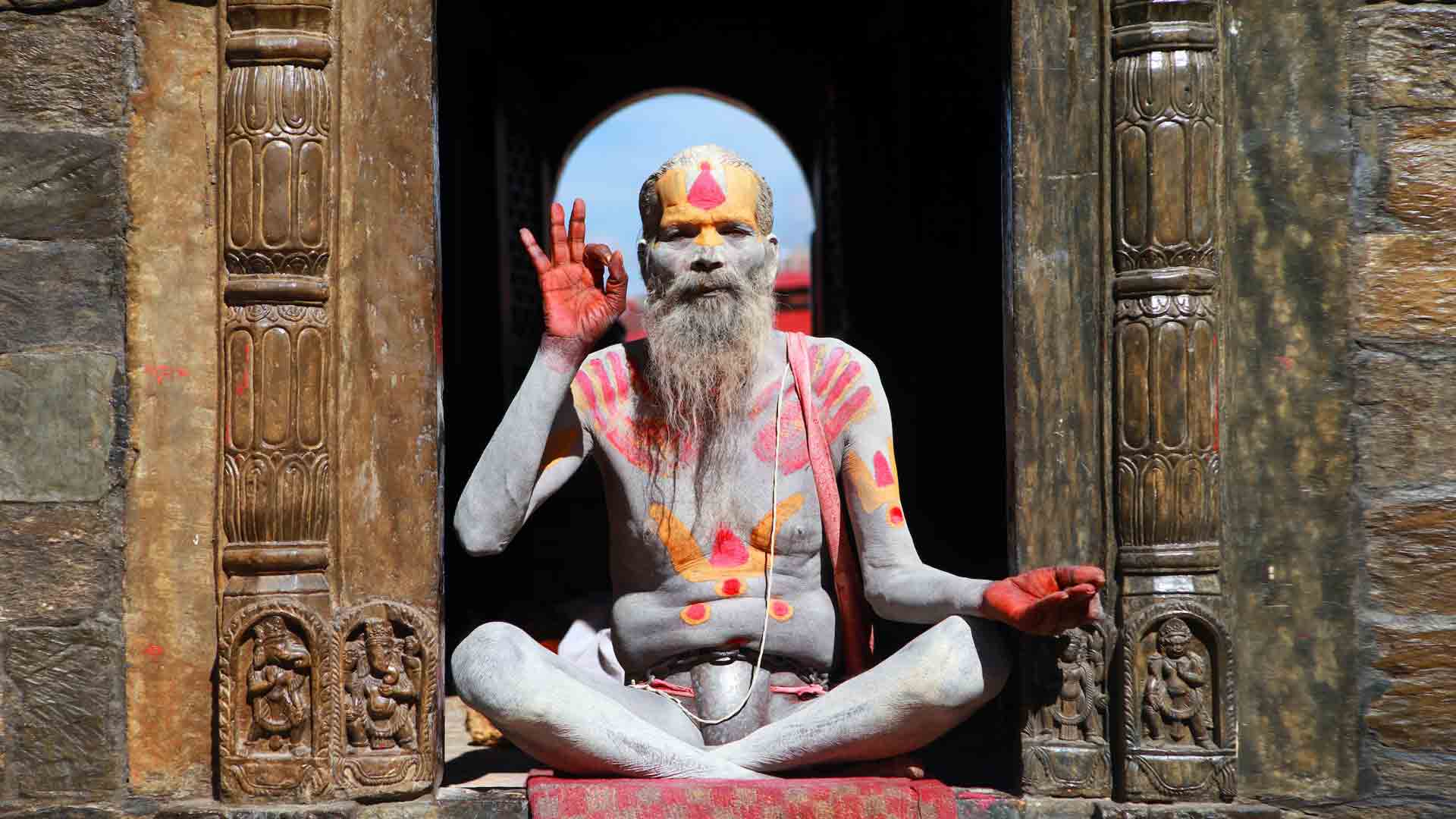 Yoga Teacher Training in India
India is a popular choice if you're looking for an authentic, traditional and affordable yoga teacher training course (YTTC).
Whether you want to become a yoga instructor or just deepen your personal practice in the birthplace of yoga, you'll learn so much more than just the physical practice on a YTT as the programs will cover yoga philosophy, anatomy and physiology, teaching methodology and much more. Check out our articles on yoga teacher training for more info.
There are too many amazing, authentic and life changing yoga teacher training courses in India to list, but be aware that this is big business in India and not all gurus are the real deal. Before signing up to any course check reviews from previous students on an unbiased site like bookyogateachertraining.com
Best Yoga Teacher Training Courses
These three best yoga teacher trainings in India are run by reputable yoga schools and registered with Yoga Alliance USA. I've provided links so you can check out the reviews, photos and more information.
For more recommendations and tips on how to choose the best program for you, check out our complete guide to yoga teacher training in India.
This 25-day, 200-hour Rishikesh teacher training is based on traditional Hatha yoga but includes Ashtanga and Vinyasa yoga classes.
Highlights:
Learn various meditation styles, including Sufi and mantra chanting
Includes a 4-day emotional detoxification program
Topics include teaching methodology, yoga Nidra, yogic cleansing techniques, and naturopathy
This yoga teacher training in Rishikesh takes place at Dhyan Mandir ashram, with shared and private rooms available. The course price includes airport transfers, all meals, and a sunrise mountain trip.
Prices from €1,150 / $1,329
This 200-hour yoga teacher training in Goa lasts 28 days and will prepare you to teach yoga in various styles, including Hatha, Vinyasa Flow, and Yin.
Highlights:
Twice daily asana practice
Daily teaching practice
Evening Satsangs and Q&As
The yoga studio is situated on Agonda Beach, so you can enjoy daily swims and sun tanning sessions in-between classes. The course price includes daily vegetarian meals, airport transfers, and a boat trip.
Prices from €1,500 / $1,734
This 28 Day 200-hour yoga teacher training in India is set in the breath-taking cliffside beach town of Varkala in Kerala.
Highlights:
Multi-style (Ashtanga, Vinyasa and Hatha)
Twice daily asana practice
3 lectures per day (anatomy, teaching skills, adjustments, etc.)
Evening meditation sessions
Rama is a registered yoga school located right by the beach, allowing you to practice yoga to the sounds of the ocean. The course schedule runs from Monday to Friday, giving you free weekends to relax, explore, or work on your personal practice.
Prices from €1,101 / $1,200
Final Thoughts on Yoga in India
Whatever type of yoga experience you seek you will find it in India. From a traditional, spiritual Ashram experience to a relaxing yoga retreat on the beach, to an immersive yoga teacher training course, India is the ultimate destination for all types of yogis and spiritual seekers. I hope this guide has helped you to plan your own amazing yoga travels in India.
* This post may contain affiliate links. When you make a purchase through links on our site we may make a small commission, at no additional cost to you. We only recommend products that we love and genuinely use ourselves. All prices stated are correct on the date of publishing, but can be subject to change.
© loveyogalovetravel.com 2022-2023. Unauthorized use and/or duplication of this material without express and written permission from this site's author and/or owner is strictly prohibited. Excerpts and links may be used, provided that full and clear credit is given to loveyogalovetravel.com with appropriate and specific direction to the original content.