10 Best Destinations for a Yoga Retreat Abroad 2023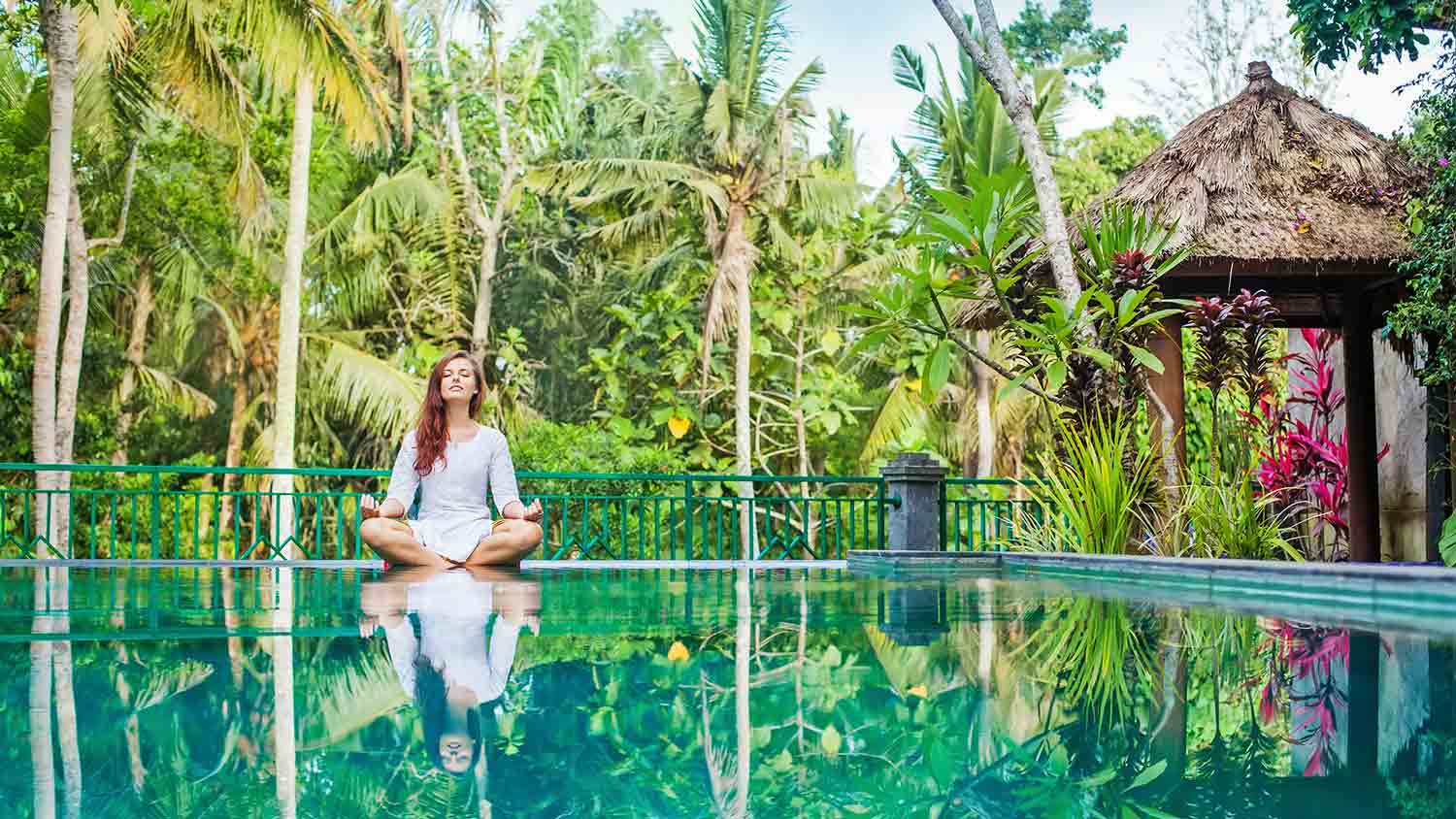 Taking a yoga retreat abroad offers so many more benefits than a regular vacation. While you can find amazing retreats in almost every country around the world, there are certainly some yoga destinations that really stand out.
As 2023 looks like being the year that most of the globe is finally reopened for restriction-free travel its a great time to escape for an exotic yoga vacation abroad. Now that many of the best yoga retreats in the world have reopened their doors to offer a much needed dose of zen, yoga travelers are spoilt for choice.
Whether you're dreaming of treating yourself to a luxury wellness vacation, or on the search for an affordable yoga and meditation retreat, or considering yoga teacher training abroad, there's no shortage of inspiring places to practice yoga around the world.
Pin this image!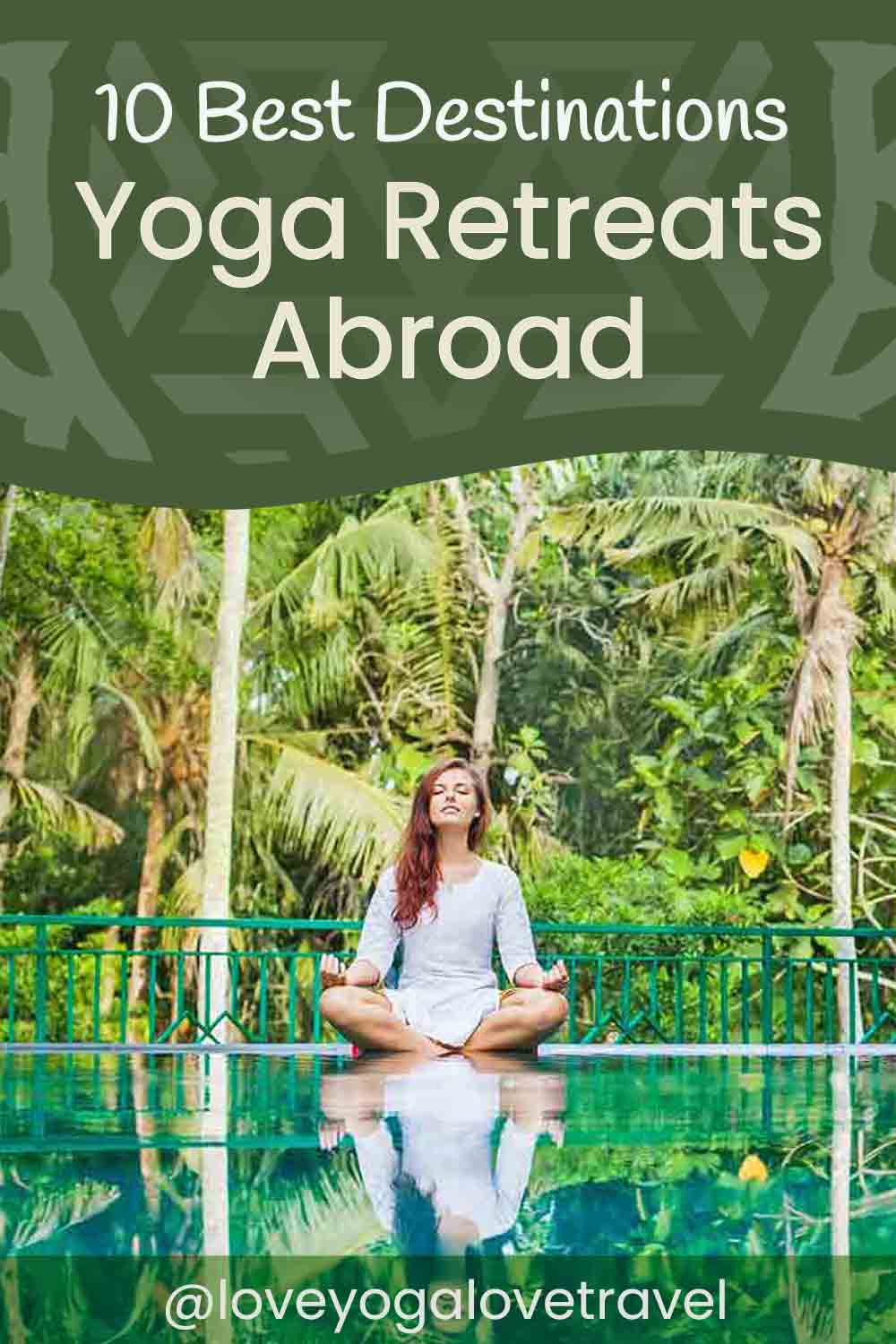 The World's Best Yoga Destinations
India is the birthplace of yoga, but travelers have much more choice these days with stunning yoga vacations being held everywhere from the Sahara desert to the Himalayan mountains to the Amazon jungle.
Even the USA has a richer yoga history that you might realize. Many Indian yogis and gurus migrated to the US and started yoga centers and ashrams. This helped to spread the practice worldwide and means that the US is home to some of the world's best authentic yoga and holistic wellness retreats.
But nothing beats exploring a new country and culture, especially when you combine it with yoga.
Many yoga destinations are located on healing energy vortexes in some of the most beautiful and spiritual places. These sacred areas have always been a magnet for spiritual seekers and are where you'll find some of the best yoga and meditation retreats. See our pick of the top 10 most spiritual places in the world that are the perfect setting for a retreat.
Some of these places have become yoga hotspots offering a huge array of yoga studios, workshops, healing therapies, vegan cafes and yoga teacher training programs. There's so many yoga destinations around the world that the choice can be overwhelming. So to help you narrow it down, here's the 10 best places to take a yoga retreat abroad in 2023.
The Best Destinations for a Yoga Retreat Abroad in 2023
Bali, Indonesia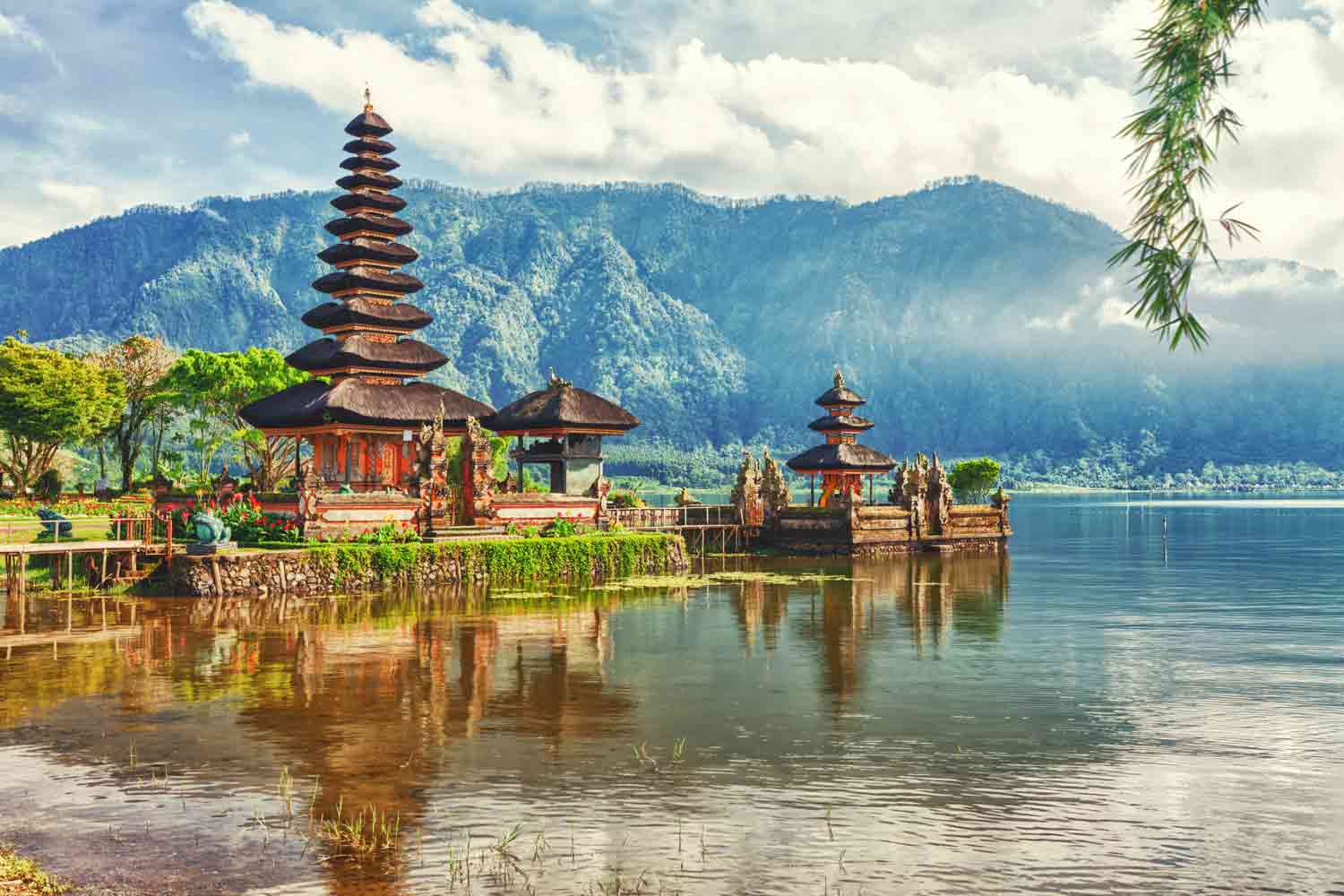 The stunning island of Bali in Indonesia is also known as 'the Island of the God's'. Bali is a deeply spiritual Hindu island with a rich cultural heritage that makes it the best yoga and wellness destination in the world.
The popularity of the movie 'Eat Pray Love' placed Bali firmly as the world's top yoga hotspot, but Bali has a long history of healing. After years of restrictions, Bali's yoga studios have finally reopened ready to offer the ultimate yoga getaway.
Aside from practicing asanas in some of the most beautiful yoga shalas in the world and relaxing in the luxurious spas, visitors can explore Bali's ancient Hindu temples, luscious rice terraces, rainforests and waterfalls, hike mount Agung and dive or surf in the warm waters.
The best places for yoga in Bali include Ubud, Canggu and Ulu Watu, where yoga travelers will find a plethora of luxurious and affordable yoga retreats, spas and raw vegan cafes. The friendly yoga community also makes Bali perfect for solo travelers.
Bali is also one of the best places to do yoga teacher training abroad with many incredible courses to choose from. 
Best Yoga Retreat in Bali
Our favourite yoga retreats in Bali is also one of the most affordable. Firefly yoga retreat, is perfectly located in magical yoga resort in a peaceful spot in the rice fields within a few minutes walk to the centre of Ubud.
Firefly offers beginner-friendly yoga classes in a variety of styles, guided meditation sessions and organic vegetarian meals with stunning views of rice fields. You can also enjoy traditional Balinese cultural activities and excursions or just relax by the pool.
It's the perfect option for a relaxing Bali yoga vacation for those who want to learn about the unique Balinese culture. Get more details on Firefly yoga retreat here.
Costa Rica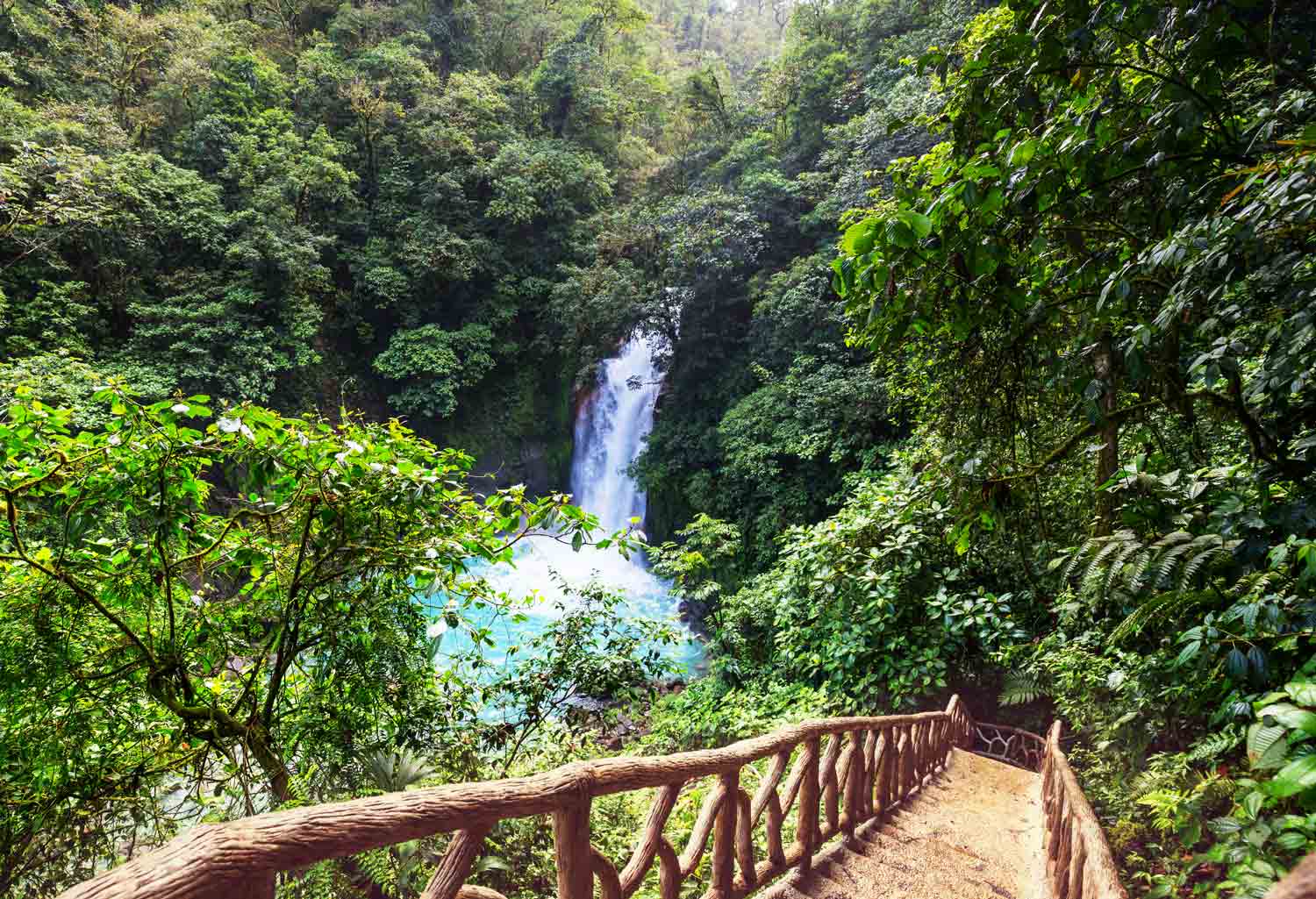 For the ultimate yoga escape in nature, experience the 'Pura Vida' (meaning pure or simple life) philosophy while on a yoga retreat in Costa Rica.
Costa Rica is not only one of the world's best yoga destinations, but also one of the most bio diverse, eco friendly, happiest and healthiest countries on the planet. A yoga vacation in Costa Rica is sure to refresh the spirit.
As well as being a yoga hotspot, Costa Rica is also home to incredible and unspoilt natural beauty, rainforests, beaches and wildlife. Don't leave Costa Rica without visiting the Parque Nacional Manuel Antonio, hiking the Arenal Volcano, soaking in the natural hot springs and catching a wave.
In addition to daily yoga classes, many Costa Rica yoga retreats also offer stunning outdoor swimming pools, surf lessons and a whole host of other exciting activities like zip lining through the rainforest, horseback riding, volcano trekking, diving, snorkeling and kayaking.
The best places for yoga and surf retreats in Costa Rica include the laid back beach towns of Tamarindo, Santa Teresa and Montezuma in the Guanacaste Province and on the Nicoya Peninsula.
As well as being one of the very best places for yoga retreats abroad, If you're looking to really deepen your practice or change your career, Costa Rica is also one of the best places in the world to do yoga teacher training.
Best Yoga Retreat in Costa Rica
One of the absolute best yoga retreats in Costa Rica is El Sabanero, located in unspoilt nature near the popular beach town of Tamarindo on the Pacific Ocean.
This stunning teak retreat centre offers 2 daily Vinyasa yoga classes, mindfulness meditation sessions, chakra balancing meditation workshops and healthy food. There's also a huge range of other activities you can try like horseback riding, surfing and ziplining through the rainforest. Check out El Sabanero here.
Mexico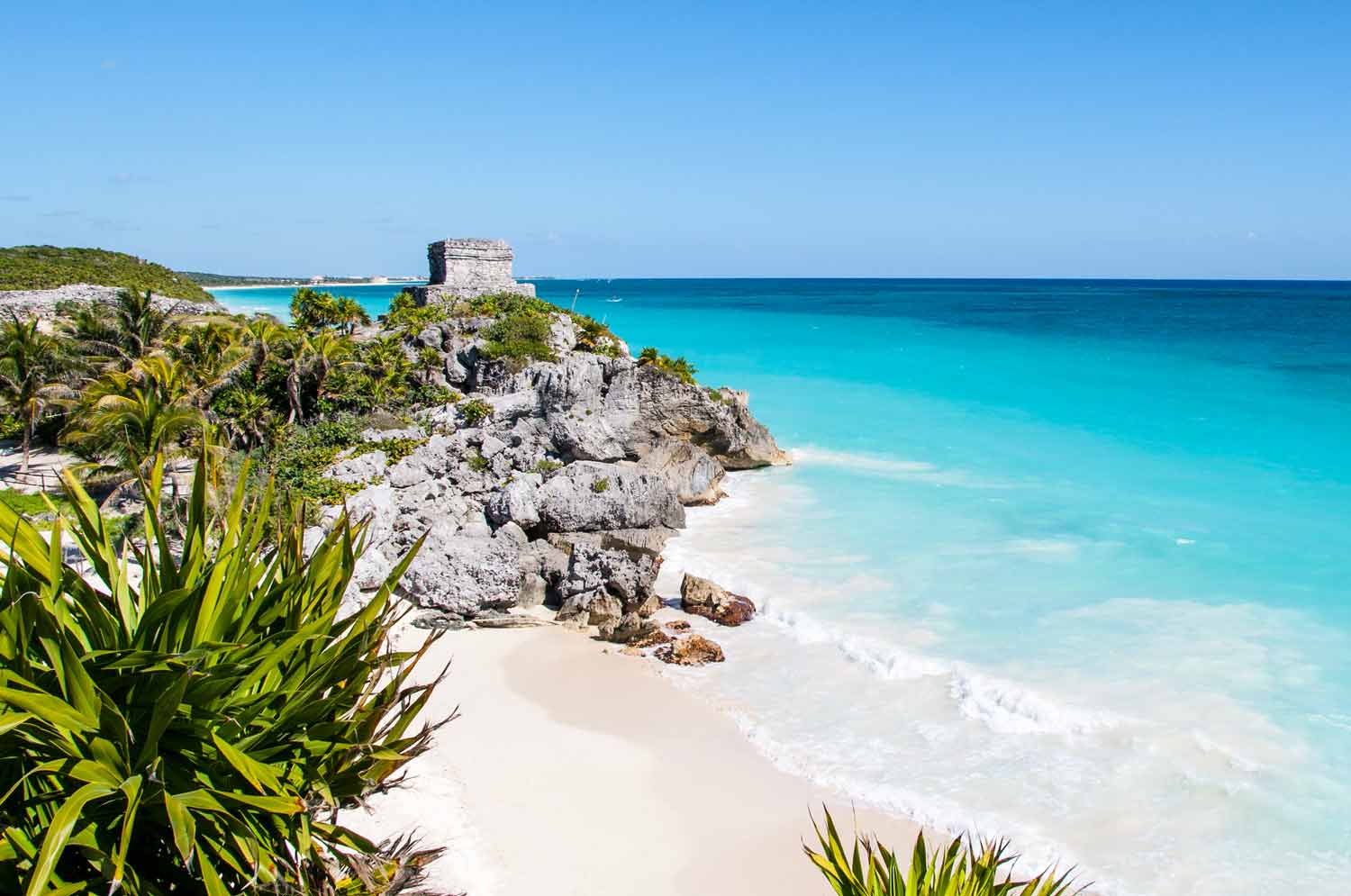 Mexico is another place that has become a destination for yoga vacations with many stunning beach yoga retreats to choose from.
Aside from eating tacos and sipping margaritas by the pool, there's plenty of fascinating ancient Mayan ruins, gorgeous beaches and colorful cities to explore.
Many yoga retreats in Mexico also offer traditional temazcal (sweat lodge) and cacao ceremonies, surfing lessons and Spanish lessons in addition to daily yoga sessions and meditation classes.
Yoga hotspots in Mexico include Tulum, Sayulita, Baja California and charming offbeat beach towns like Mazunte in Oaxaca.
Best Yoga Retreat in Mexico
Our favourite luxury wellness retreat in Mexico is Beyond Yoga. Located in the beautiful beach resort town of Puerto Vallarta, this all-inclusive retreat is perfect for those seeking a mix of yoga, meditation and nature in a luxurious setting.
Stay in lavish treehouse villas with a huge infinity pool that overlooks the ocean and jungle and enjoy three healthy gourmet meals a day. In addition to twice daily multi style yoga classes you can also participate in a variety of wellness workshops and spiritual ceremonies. After class, explore the surrounding area on nature hikes and jungle, beach and waterfall visits. See more details on Beyond Yoga here.
Thailand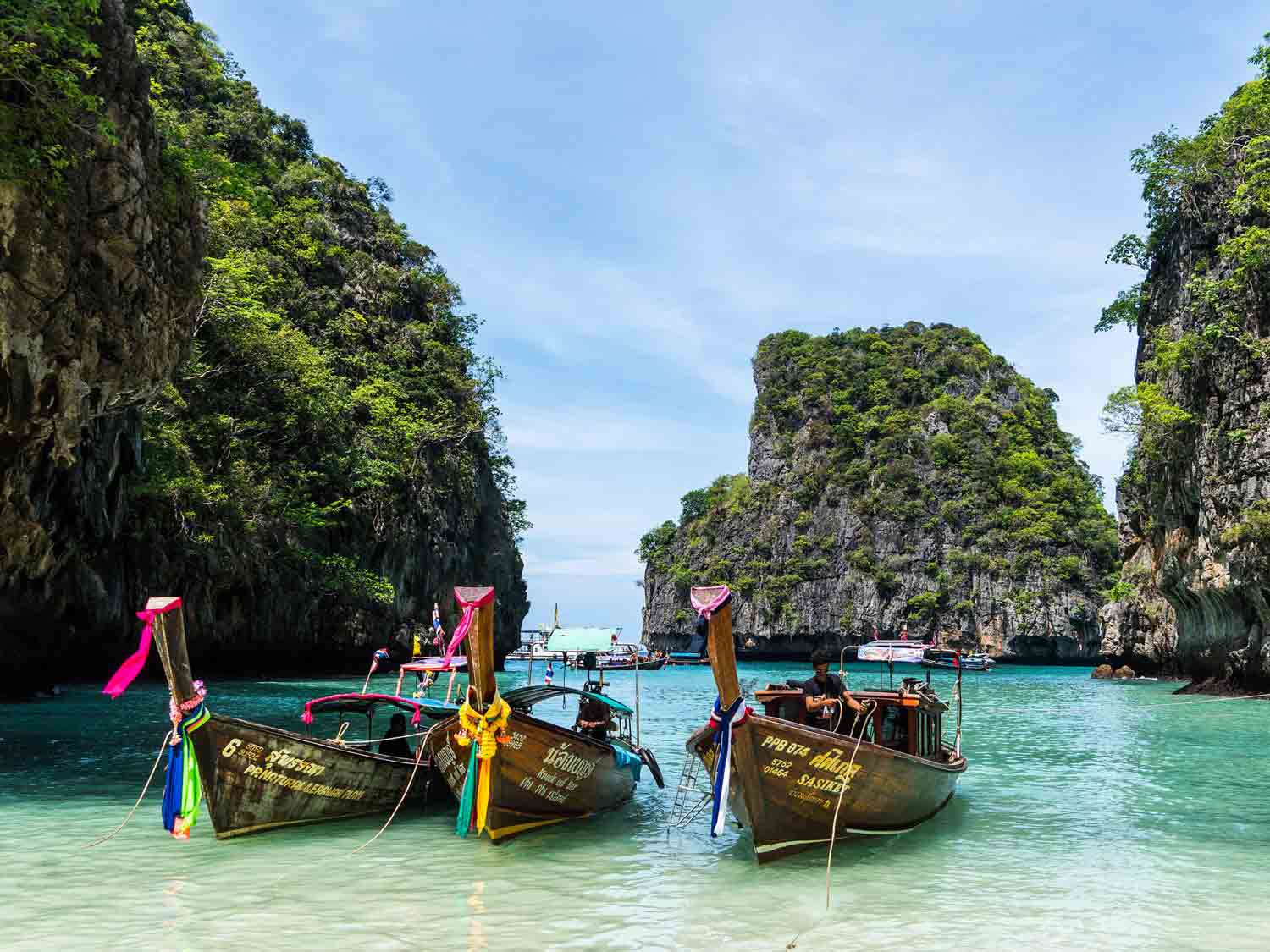 Thailand offers more than just some of the best beaches and tropical islands in the world. The Land of Smiles is home to a zen like atmosphere perfect for yoga and meditation retreats.
As well as enjoying a Thai massage and spa treatments, there's plenty to do off the mat while on a yoga holiday in Thailand.
Explore the vibrant metropolis of Bangkok, sample fiery street food and exciting nightlife, learn about Buddhist culture and visit the Grand Palace, marvel at glittering golden temples and explore steamy jungles and elephant sanctuaries.
The best places for yoga retreats in Thailand include the paradise islands of Koh Samui and Phuket. The cultured northern city of Chiang Mai and the surrounding jungle is also a good option.
The island of Koh Phangan, most famous for the full moon party, has also become Thailand's biggest hotspot for yoga, healing and tantra workshops and yoga teacher training courses.
Check out our full guide to yoga in Thailand for the low down on where to go and the best studios, retreats and teacher training programs.
Best Yoga Retreat in Thailand
Our favourite yoga retreat in Thailand is Wonderland Healing Center nestled in the lush tropical jungle on the beautiful island of Koh Phangan. It's perfect for anyone looking to deepen their yoga practice and relax on a tropical island, with a diverse range of yoga styles and other holistic workshops and treatments to try.
This amazing retreat is one of the most affordable retreats in the world with accommodation and three vegan meals a day included in the price. Check out Wonderland Healing Center here.
Portugal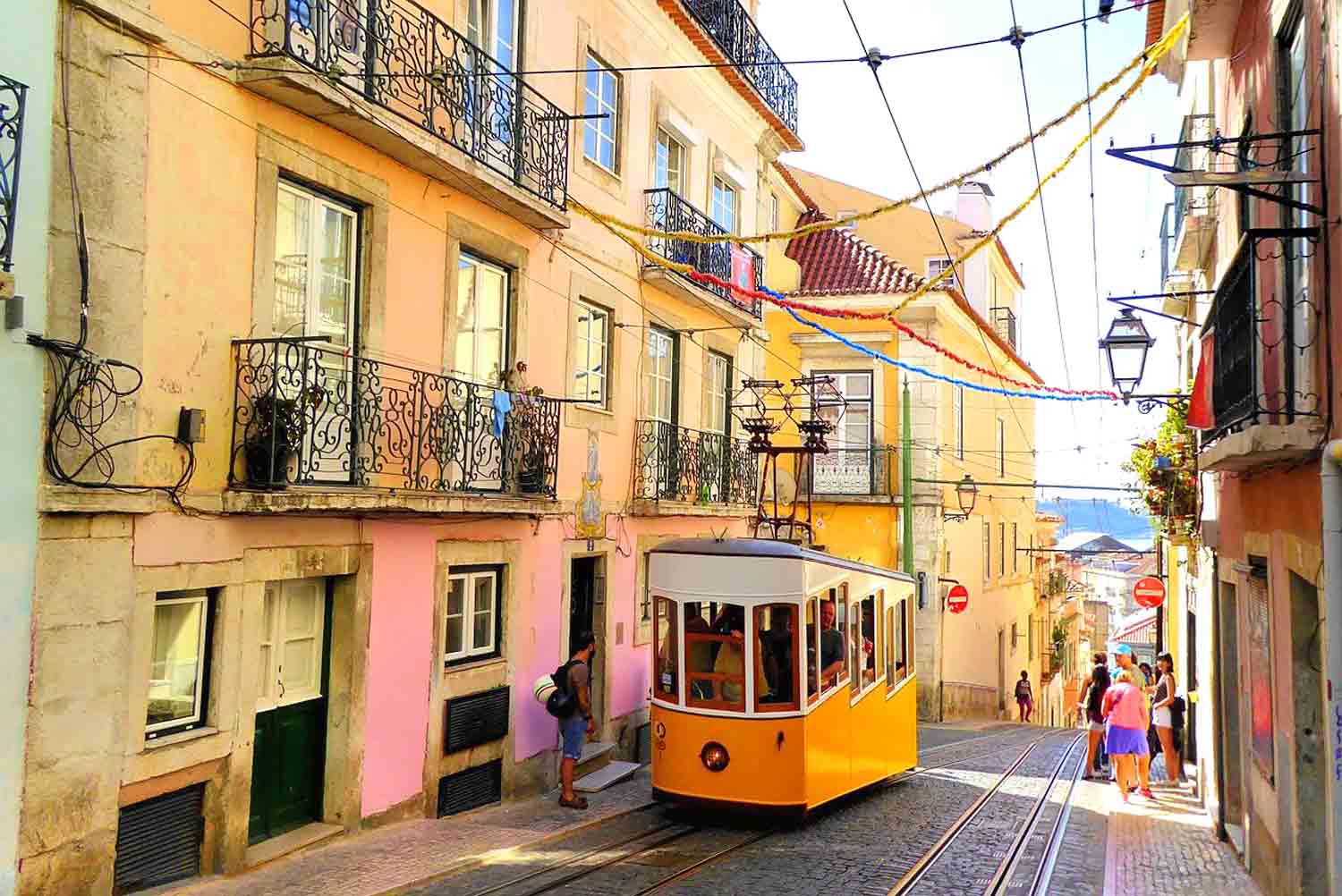 Portugal's yoga scene has exploded in recent years with yoga retreats popping up everywhere from the picturesque historic towns, to the spectacular beaches and offbeat eco communities.
Portugal also offers the best surfing in Europe and there are many fun yoga and surf camps where travelers can combine the two into one unforgettable trip surrounded by like minded people and new friends.
Another highlight of visiting Portugal is the colorful and charismatic capital of Lisbon, one of the most beautiful, unique and affordable European cities. Sintra's enchanting castles, palaces and national park are also unmissable.
The best places for yoga and surfing in Portugal include Peniche, Ericeira, the Algarve and Cascais, just a short train ride from Lisbon.
Best Yoga Retreat in Portugal
Our favourite yoga retreat in Portugal is Shamballah Retreats in Sintra. This yoga vacation takes place in a luxury villa which features a jacuzzi, mini gym, and a large terrace with breath-taking views of the ocean and countryside.
Relax with daily yoga practice, meditation sessions and massage treatments along with forest therapy, sound journeys, and guided walks. It's located in the heart of Portugal's most scenic coastal nature park yet only one hour from Lisbon. More info on Shamballah Retreats here.
Peru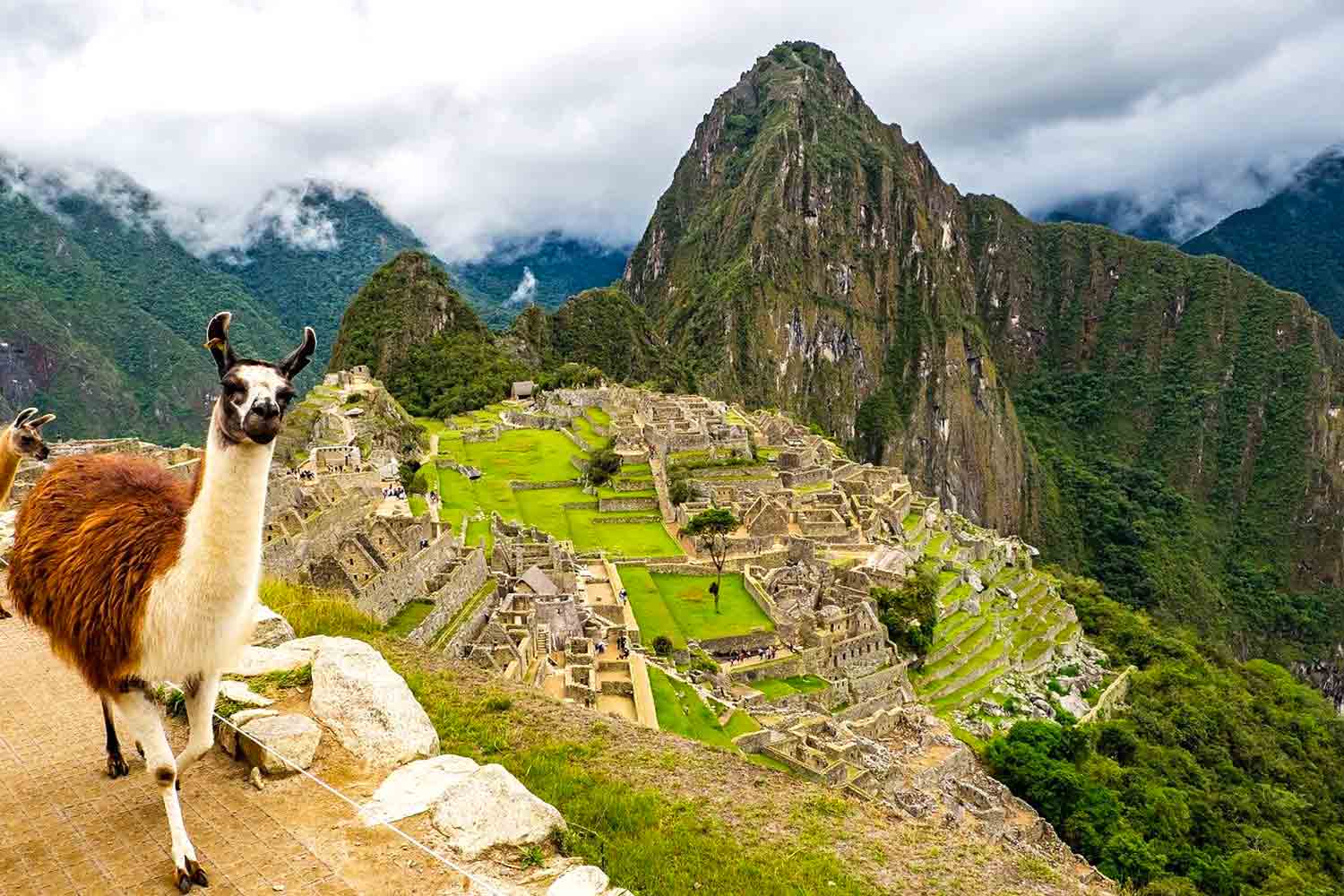 Peru is one of the best destinations in the world for those looking for an adventurous and spiritual yoga trip. Visit Machu Picchu, learn about the ancient Incan culture and reconnect with the healing energy of Pachamama.
For those who really want to do deeper there are also spiritual retreats and ayahuasca retreats in Peru where you can partake in ancient plant medicine ceremonies with shamans.
From the Andes to the Amazon, from Machu Picchu to the Sacred Valley and Lake Titicaca, Peru has plenty of stunning scenery and yoga retreat centers and offers a life changing adventure for the yoga traveler.
Best Yoga Retreat in Peru
If you want to combine hiking and yoga in Peru then Sacred Journeys Retreats offer unique retreats near Machu Picchu. With daily yoga and meditation sessions, sharing circles, ceremonies and hikes around the Sacred Valley and Machu Picchu. It's the perfect way to connect with yourself and mother earth and explore the spirituality of Peru. Get more info about Sacred Journeys Retreats here.
Spain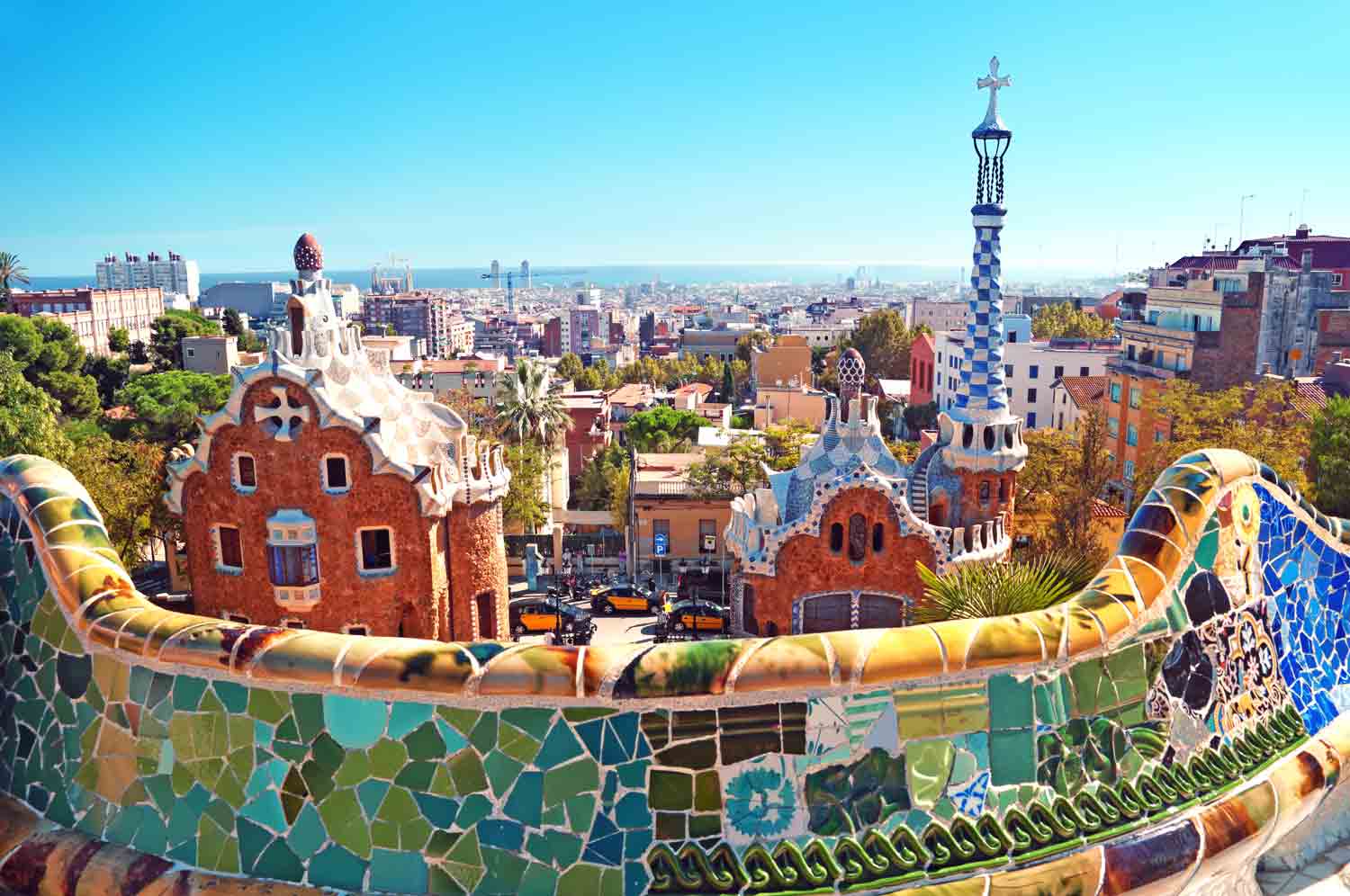 Sunny Spain has the largest number of yoga retreats in Europe and is a beautiful and fascinating country to explore with incredible food, beaches and history.
From artsy and hip Barcelona to flamboyant Andalucia, yoga retreats can be found all over Spain. It's also one of the best places in Europe for yoga teacher training.
The hedonistic party island of Ibiza also has a hippie, spiritual side and is home to many stunning yoga retreats. The Canary Islands are also popular for yoga and surf holidays.
With year round sunshine and warm weather, the Canaries are known as 'the Hawaii of Europe' and are the best destination for winter sun in Europe.
Best Yoga Retreat in Spain
One of the best value for money wellness retreats in Europe is La Crisalida Retreats in Alicante, Spain. This all-inclusive yoga retreat is held in a traditional Spanish-style apartment just a short walk from the beach and offers perfect mix of relaxation and physical activity in the sunny Costa Blanca.
There's a huge variety of options including detox retreats and life makeovers. A highlight is the outdoor yoga sessions, held on the deck and on the beach, the guided walks and the yoga Nidra. The package also includes healthy plant-based food and juices and airport transfers. Check out La Crisalida's retreats here.
Greece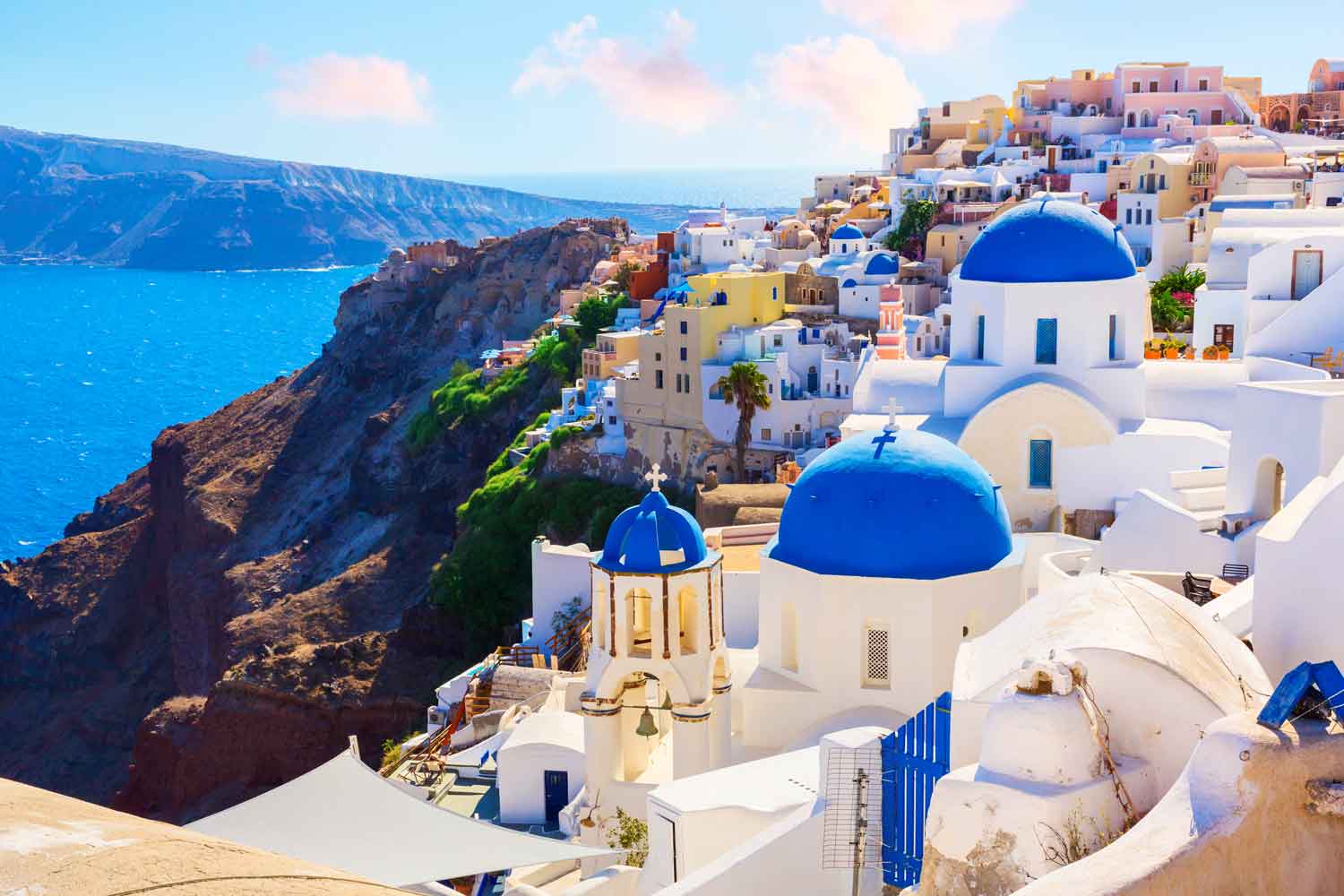 The spectacular Greek islands are a great place for a yoga holiday with an increasing number of stunning retreat centers opening each year.
Magical Greece is also home to impressive ancient monuments, myths and legends. Make time to visit the capital Athens for a dose of history and culture.
Yoga retreats can be found all over Greece. Santorini is one of the most beautiful islands, Corfu and Crete also have many options. Look for retreats on secluded island locations for the perfect escape to really get away from it all. 
The Best Yoga Retreat in Greece
One of the best yoga retreats in Greece is the Adventure of Yoga with Ritu in Samothraki Island. This spiritual yoga retreat combines the stunning Greek island setting with authentic yoga instruction from an Indian yoga teacher and more.
As well as getting to try multiple yoga styles Ritu also offers psychosomatic practices, yoga Nidra. mindful walks and mountain hikes to explore the beautiful authentic Greek island. See more details on this retreat here.
Another great option for Europe is Italy. There are some fabulous retreats in charming Tuscan villages that combine yoga with incredible Italian food for a taste of 'la dolce vita' (the sweet life). Many also offer hiking in the stunning Italian countryside to burn all that amazing food off!
India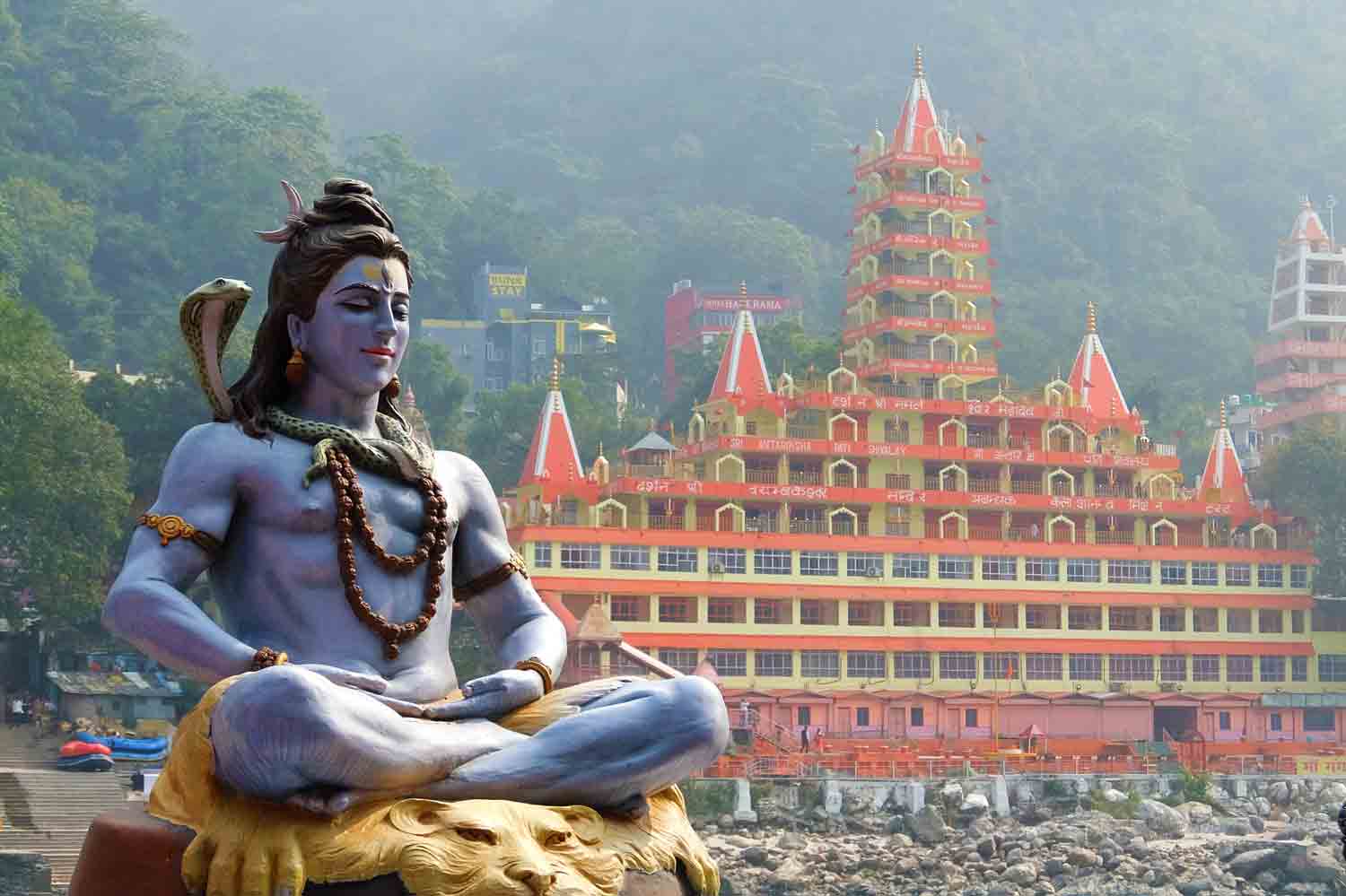 As the birthplace of the ancient yogic practice, no article about the world's best yoga destinations could fail to mention India!
India is a country with a long and deeply spiritual heritage. Birthplace to a multitude of religions, home to both yoga and Ayurveda, and where you'll find some of the most spiritual places in the world.
The best places for yoga in India include Rishikesh, 'the Yoga capital of the world,' Mysore, the home of ashtanga yoga, and Dharamshala. Head down to the beaches of Goa or Kerala for authentic Ayurvedic spa treatments.
Don't miss the chance to visit the Taj Mahal, the Golden Temple, the holy city of Varanasi and the Dalai Lama while in India.
Many yogi's dream of making a pilgrimage to the birthplace of yoga. India is a great choice for yoga travelers who want to experience ashram life or enrol in an authentic and affordable yoga teacher training course.
Traveling in India can be challenging and quite a culture shock – that's what makes the experience so exciting and transformative. Be aware that you'll need to apply for an entry visa in advance and always thoroughly check the reviews to make sure you choose a reputable yoga school.
If you're looking for a relaxing or luxury yoga retreat, you might be better off considering neighboring Sri Lanka for an easier experience. Or if mountains are more your thing, how about a yoga and meditation retreat in a Himalayan monastery in Nepal.
Sri Lanka
With a stunning, tropical coastline, great surf and a huge array of historical sights and cultural gems packed into a small island, Sri Lanka is a great choice for a yoga retreat vacation.
Sri Lanka offers a much more relaxed and luxurious experience than its neighbor India, but still has many of the ingredients that make this area of the world so magical and captivating to explore, especially for yogis.
The best Sri Lanka yoga retreats often include surf lessons or excursions around the island. Whether you choose to explore the ancient Buddhist stupas, enjoy one of the world's most scenic railway journeys through the tea plantations, or marvel at the sight of hundreds of elephants in the national parks, you're sure to fall in love with Sri Lanka.
The best places for yoga and surf retreats in Sri Lanka are on the beaches in the south near to the historic Galle Fort. On the east coast, Arugam Bay is a surfer's paradise while the cultural capital of Kandy and the hill country also have some fantastic retreats.
Sri Lanka has been through some difficult times recently so that's why it comes in at last place for the best yoga destinations to visit this year. However, we expect this amazing country to move back up the rankings soon as the situation is improving and most hotels and retreats are open for business. The lovely people of this beautiful country really need tourists, but do check the current situation before traveling.
Tips for Planning your Yoga Retreat Abroad
There's a lot to consider when booking a yoga vacation and you'll want to plan your trip carefully to ensure that it is the relaxing and stress free experience you're dreaming of.
If you're feeling overwhelmed at the amount of retreats available, take a look at our guide to choosing a good yoga retreat. If it's your first time then check out our tips for what to expect from your first yoga retreat.
Here's some important things to consider when planning a yoga trip:
Flights, visas and travel insurance
For flights we always use Skyscanner to compare flights and find the best dates and deals.
If you're going on a yoga retreat abroad you should also check if you need a tourist visa or an ETA (electronic travel authority). Most destinations on this list don't but some may do, depending on your nationality.
Wherever you go, make sure you have travel insurance that covers all of the activities you plan to do on your yoga trip. If you're unsure what to pack for your yoga holiday check out our yoga retreat packing list.
Check the weather
When planning to go on a yoga retreat abroad you need to do a bit of research into the weather to find out the best time to visit your preferred destination.
Often traveling outside of the high season has the advantage of lower prices and less crowds, but check that the retreat centers are open in the off season as some may close due to monsoons.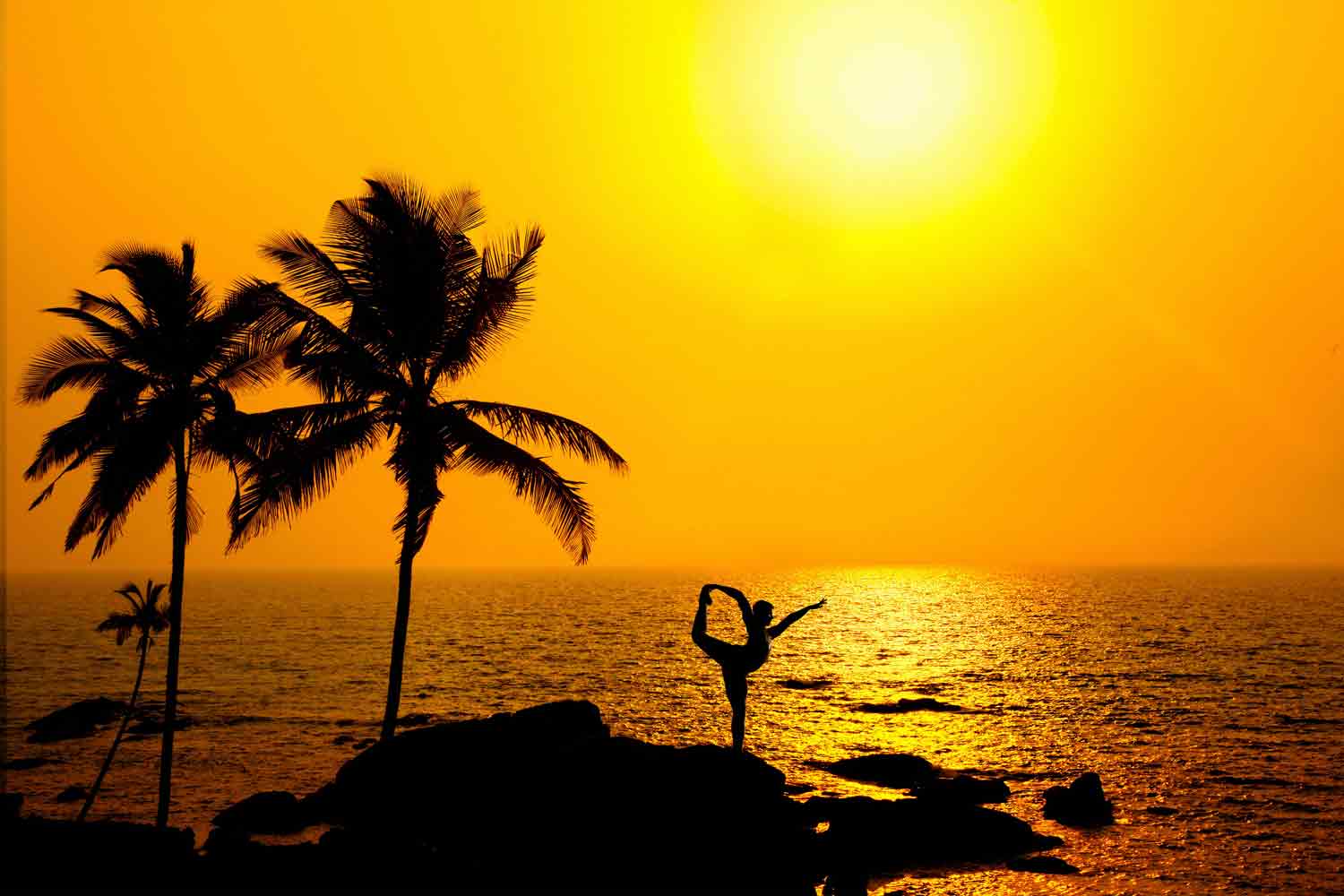 Check the reviews
There's a huge variety of retreats available nowadays, from fun yoga holidays to deeply spiritual retreats and wellness retreats. Some offer weekend escapes, but many focus on week long retreats to allow you to really be immersed into your yoga practice.
Check what style of yoga is taught; from traditional hatha yoga, to dynamic ashtanga or vinyasa flow, relaxing yin yoga, restorative yoga or yoga nidra, there are many different styles to explore. The top yoga retreats will offer the chance to try them all and will include pranayama (yogic breathing exercises) and meditation sessions, as well as ayurvedic treatments.
Every retreat center is unique, offering different yoga styles, activities and different yoga teachers. The yoga studio, accommodation, swimming pool and other facilities may also vary from the standards you're used to at home.
A good way to know what to expect and to ensure the retreat you're signing up for is right for you is by checking out the real reviews from previous guests on www.bookyogaretreats.com
Confirm what's included
Many yoga retreats abroad are all inclusive. This means that in addition to daily yoga classes they often include food, accommodation, airport transfers, massages, spa treatments, excursions and other activities in the retreat package. Most centres offer twice daily yoga sessions, but all activities are optional so you can be as active or as relaxed as you choose.
All inclusive yoga retreats are great for a stress free vacation as you know everything is included and you won't have to leave the resort if you don't want to. Yoga retreat centres usually serve delicious healthy food, but do check if it meets your dietary requirements. Some only serve vegan or vegetarian food and may not serve alcohol.
Some of the cheaper yoga retreats don't include meals but may give access to a kitchen so you can cook for yourself or you can explore the local restaurants. It's a good idea to confirm what is included so you know what to expect and what to budget for. Also check if yoga mats are provided or if you'll need to bring your own.
We hope this blog helped you pick the perfect destination for your yoga trip! If you have any more questions ask away in the comments below.
Read More Yoga Retreat Blog Posts:
* This post may contain affiliate links. When you make a purchase through links on our site we may make a small commission, at no additional cost to you. We only recommend products that we love and genuinely use ourselves.
© loveyogalovetravel.com 2022-2023. Unauthorized use and/or duplication of this material without express and written permission from this site's author and/or owner is strictly prohibited. Excerpts and links may be used, provided that full and clear credit is given to loveyogalovetravel.com with appropriate and specific direction to the original content.