The 10 Most Spiritual Places In The World to Take a Retreat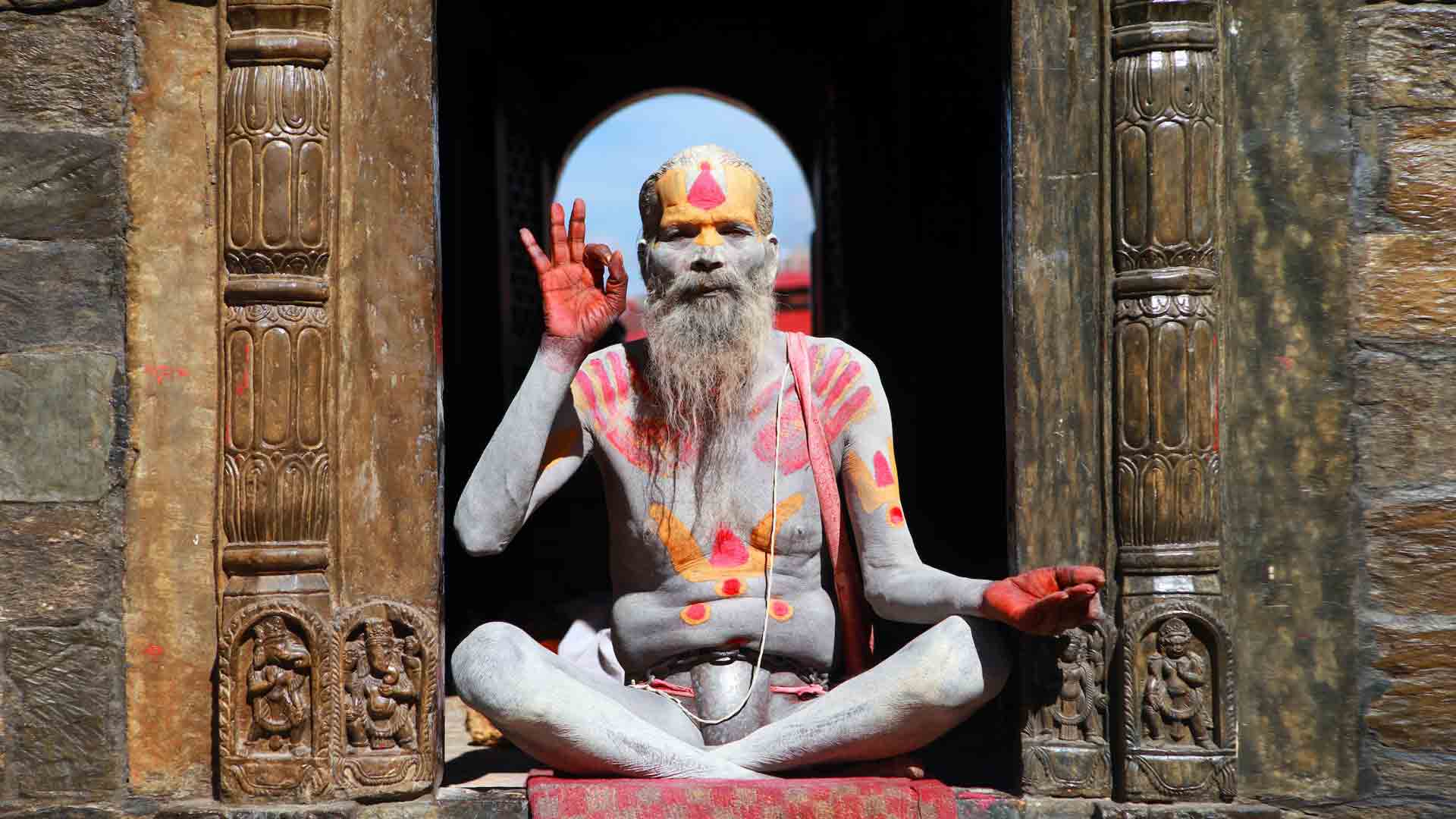 Have you ever visited somewhere and felt a unique energy you had never experienced before? Maybe you felt an overwhelming sense of calm or a special connection to the environment. Or perhaps it evoked deep reflection or made you emotional.
If so, it's not your imagination and you're not the only one! Many sacred places dotted around the globe contain unique vibrational energy.
These spiritual destinations are home to famous temples, natural wonders or ancient mystical sites and are great places to do some soul searching. Spiritual places are also often great yoga travel destinations with plenty of yoga, wellness and spiritual retreats and even yoga teacher training programs.
So, where are the most spiritual places in the world and why should you visit them? Read on to find out.
Pin this image!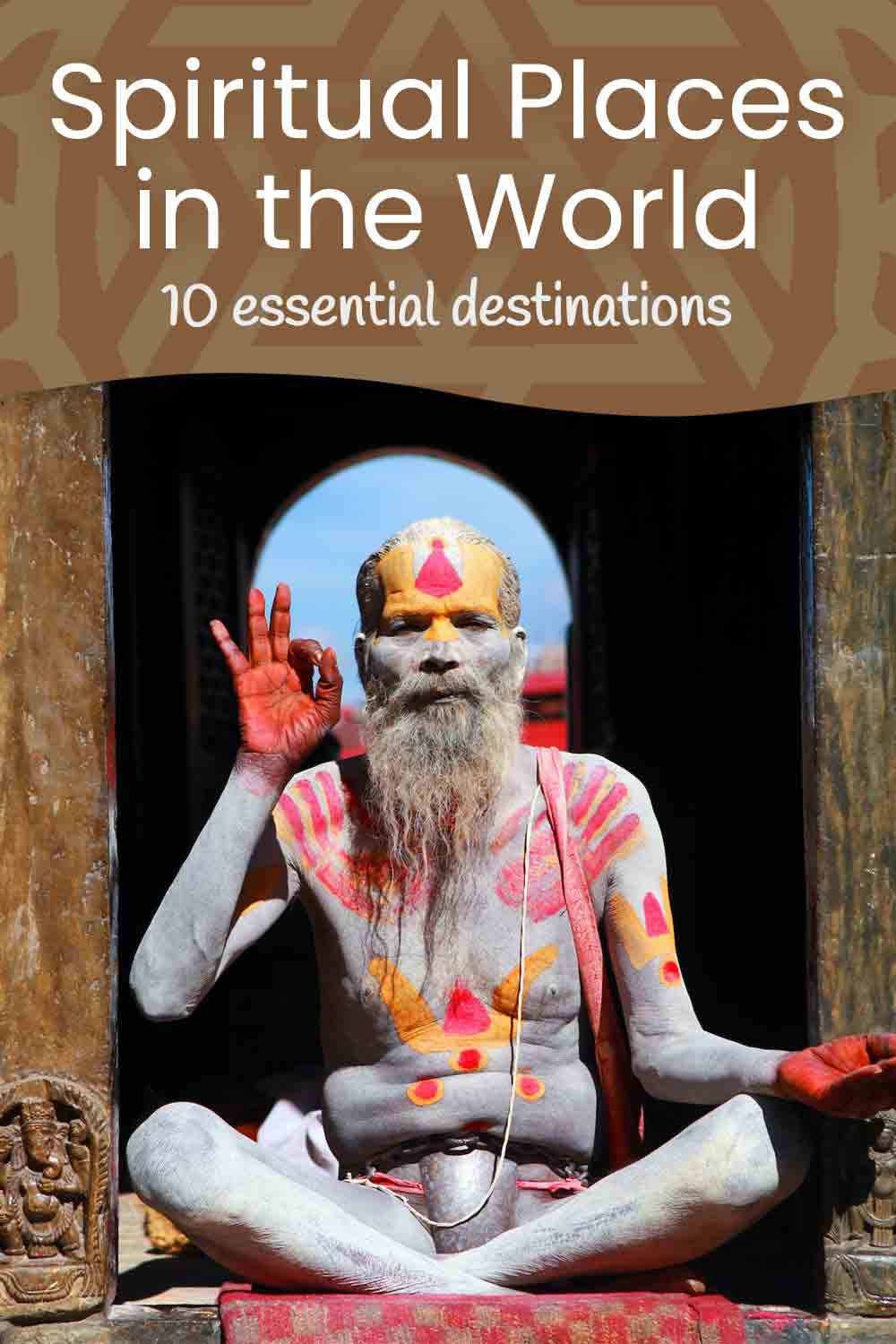 10 Most Spiritual Destinations Worldwide
These ten sacred and spiritual places have particular religious or cultural significance and various beliefs attached to them. Many of these spiritual destinations are located on the convergence of ley lines or are regarded as energy vortexes.
In addition to religious and historic monuments, stunning natural beauty and a special energy, many spiritual places are also great places to combine practicing yoga with traveling. Some have also become yoga hotspots, and you'll find meditation and yoga retreat centres that can deepen your experience even more.
Whether your planning a soul searching solo retreat or looking to deepen your connection with your partner on a couples retreat, these are some of the most spiritual places to visit.
Rishikesh, India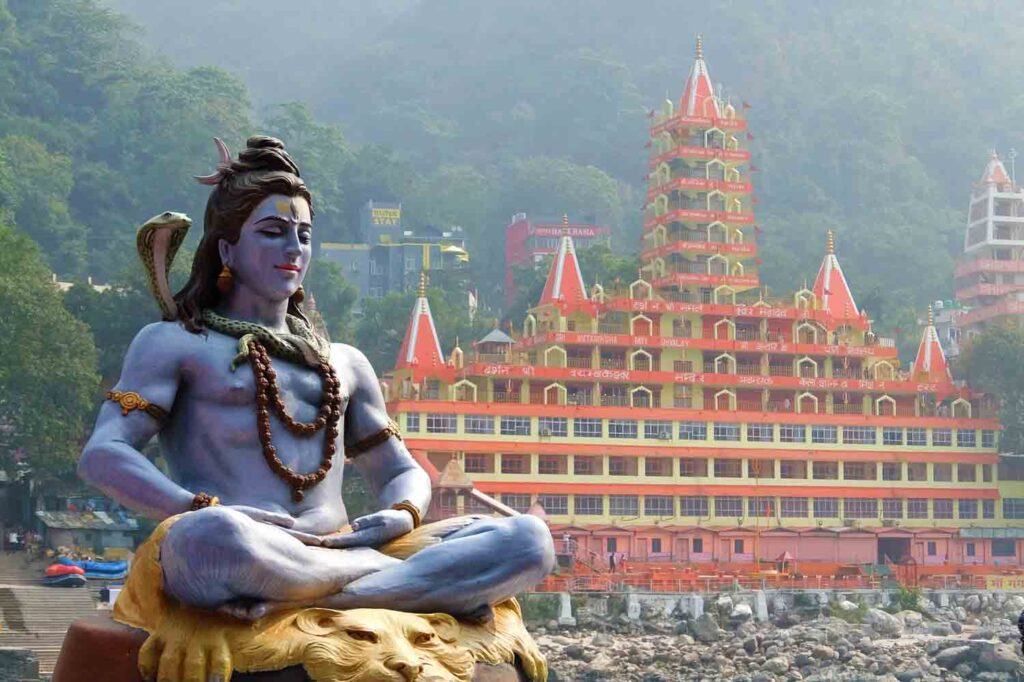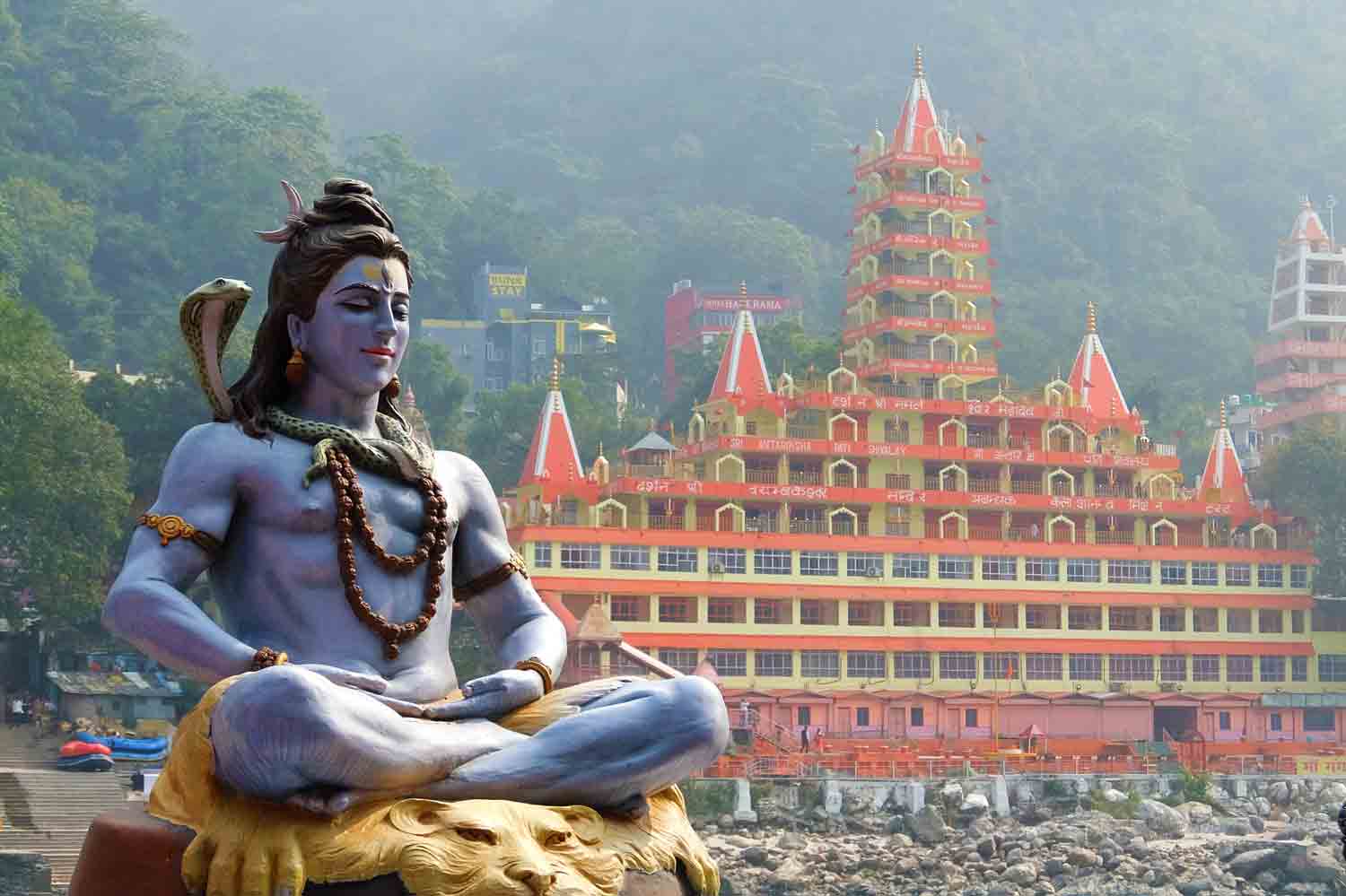 It's hard to think of any country that has more spiritual places than India or one that attracts more spiritual seekers. India is the birthplace of yoga and many religions with too many spiritual places to list in this article.
Varanasi is one of the oldest continuously inhabited cities in the world that still witnesses the rituals of life and death along the banks of the holy Ganges river. Hindu's believe that to be cremated here will release them from the cycle of death and rebirth.
Of most interest to yogis though is Rishikesh. Located on the foothills of the Himalayas, Rishikesh is also known as 'the yoga capital of the world'. Rishikesh was made famous when The Beatles studied transcendental meditation and wrote most of The White Album here.
Nowadays the town is renowned for its ashrams, gurus, and vast selection of yoga schools offering yoga classes and affordable yoga teacher training programs. The choice can be overwhelming but this guide to yoga teacher training in India is super useful.
The sound of the temple bells ringing out at sunset is a magical experience and you can also visit the ruins of the ashram The Beatles stayed at.
Rishikesh, and nearby Haridwar, sits on the banks of the holy River Ganges, one of the most sacred bodies of water worldwide. The river is revered as a goddess whose purity has the power to cleanse the sins of the faithful and help the deceased reach heaven.
Pilgrims flock to the river to wash and bathe in the sacred waters and Haridwar is one of the locations for the Kumbha Mela, the biggest spiritual gathering in the world.
Kathmandu Valley, Nepal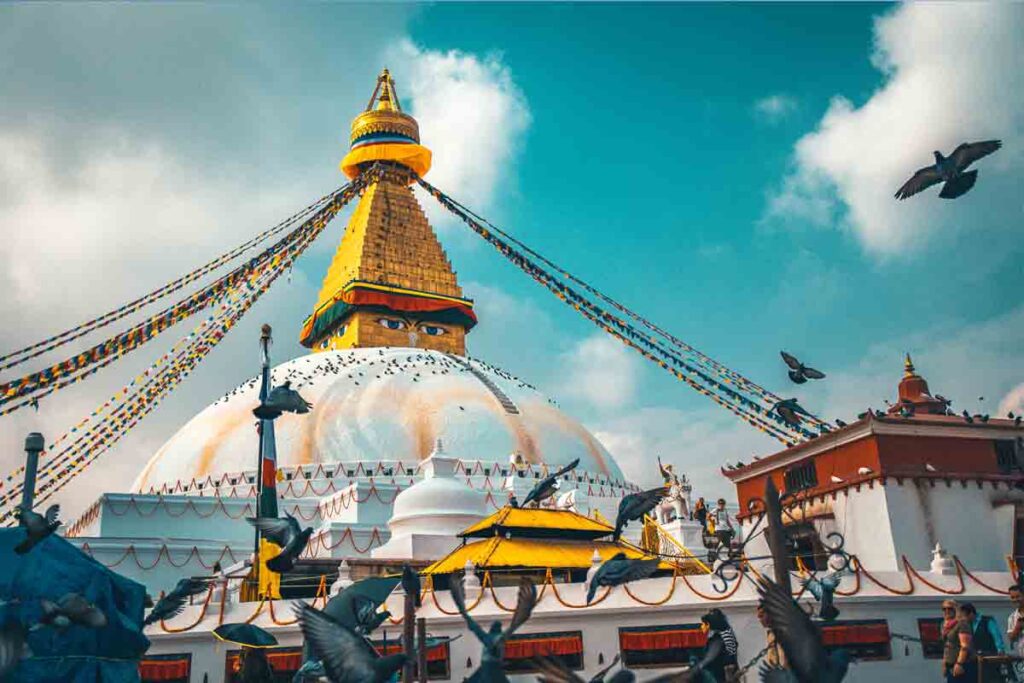 While Rishikesh may be the most spiritual place in Hindu tradition, Nepal has great significance in Buddhism.
As the birthplace of Buddha, the Himalayan kingdom has many sacred temples, Stupas, and caves and is one of the most popular trekking and pilgrimage destinations.
Kathmandu Valley is home to at least 130 important monuments, so it is a top choice for those embarking on spiritual travel.
Because of its sacred energy, Kathmandu also has an extensive yoga presence, with many schools offering meditation retreats and teacher training. The experience of trekking, meditating and practicing yoga alongside the energy of the Himalayas is indescribable.
Check out the best reviewed yoga retreats in Nepal.
Machu Picchu, Peru
There are many spiritual places to visit in Central and South America, but none top the Sacred Valley and Machu Picchu in Peru.
There is a lot of mystery around this 5th-century Inca citadel, but it is clear it played a significant role in the ancient Inca empire.
The Inca people have a long history of shamanism and believed the spirits of their creator resided in the natural elements (sun, moon, earth, mountains, rivers, rocks, trees, & wind). So they would build temples and other ritual spaces to honour these spirits, which Machu Picchu has many of.
Because of its spiritual significance, Machu Picchu is said to have a high vibration and unique energy, attracting spiritual seekers there for yoga and ayahuasca retreats, treks, and pilgrimages.
Check out our pick of the best yoga and spiritual retreats in Peru for a once in the lifetime experience.
Angkor Wat, Cambodia
Angkor Wat in Siem Reap, Cambodia, is the largest religious monument worldwide and one of the oldest, dating back to the 12th century.
It was initially built as a Hindu temple dedicated to the god Vishnu. However, today it serves as a Buddhist complex. Thus it carries a vast history of both Buddhist and Hindu mythology.
I once taught a yoga retreat in Siem Reap, and the trip to Angkor Wat was a truly magical part of the experience. Because the complex is so massive, no matter how many tourists are there, you can easily find quiet, serene spots to sit and contemplate. As a result, the energy is extremely tranquil, and being there evokes deep self-reflection.
Cambodia is also a very affordable country to visit, find your perfect retreat in Cambodia.
Sedona, Arizona
The famous red rock of Arizona is not just a fantastic place to hike. It is a major energy vortex that evokes self-awareness and spiritual healing in those who visit.
Native Americans also believe Sedona offers a translucent gateway to other dimensions and the ability to tap into the frequencies of the universe.
Interestingly, Sedona has the most UFO sightings in the USA, which surely is no coincidence! It's also one of the best places to take a yoga or spiritual retreat in the USA.
Check out the best reviewed Arizona yoga retreats.
Bali, Indonesia
The famous tourist island of Bali has more than one sacred site and is known as 'the island of the gods' due to it's rich and unique religion and culture.
While Indonesia is now mostly Muslim, the island of Bali still follows the Hindu religion and has many directional temples which are a highlight of any visit. Mt Agung, the massive volcano in the island's centre, is also believed to have high spiritual energy.
Ubud (meaning "medicine" in Balinese) is the cultural heart of the island and the most spiritual place in Bali. It is believed that Ubud got its name after the famous Hindu priest Rsi Marhandya visited and prayed in the waters, leaving behind a unique energy.
Ubud has a long history of healing and today is the world's biggest yoga hotspot with many excellent yoga retreat centres and spas. It's also one of the very best places in the world to do a yoga teacher training course.
Check out our guide to yoga in Bali for the best places, studios and retreats to visit and our recommendations for the best Bali yoga teacher training courses and fun yoga and surf retreats
Also take a trip over to Java and visit the magnificent temple at Borobudur, the largest Buddhist temple in the world.
Uluru, Australia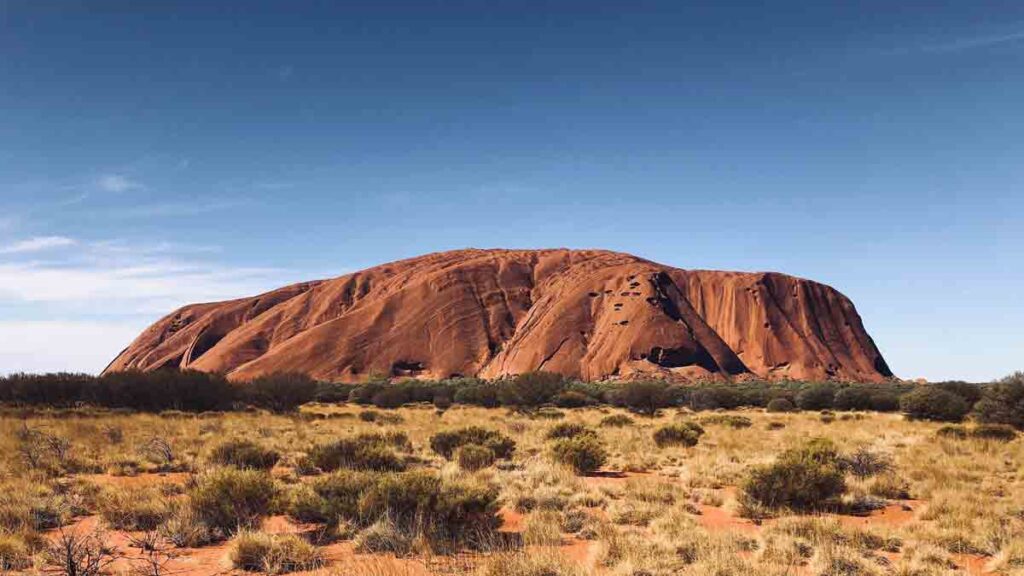 One of the most surprising spiritual destinations I've ever visited is Uluru (also known as Ayers Rock), located in the centre of Australia.
The location, in the middle of the never-ending outback, means it is not easy to reach. But this makes its energy even more sacred as it's never crowded.
Uluru is a 1,142-foot-high sandstone monolith and a natural phenomenon that is said to have formed 60 million years ago underwater. It is the most significant Aboriginal site, believed to be the resting place for the past ancient spirits of the region.
Today it remains protected by the Aboriginals (Australia's original inhabitants), and as you walk around it, you see colourful Aboriginal art all over the walls. The colossal rock also changes colour throughout the day, turning bright red at sunset and sunrise.
Make your experience all the more special by practicing yoga with a view of the mystical rock – check out the best yoga retreats near Uluru.
Stonehenge, United Kingdom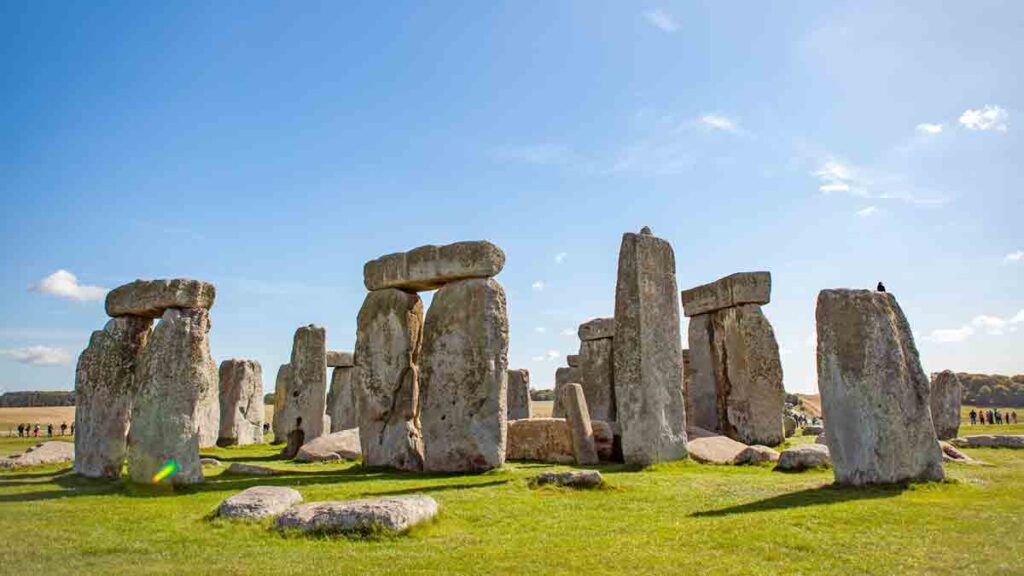 The UK has a long and rich history and it's here that you'll find more rock formations with a spiritual significance.
Stonehenge, in south-west England, is known as the most architecturally advanced prehistoric stone circle ever, believed to have been constructed sometime between 3000 BC and 2000 BC. However, who built it and why remains a great mystery.
Even so, spiritual seekers believe Stonehenge contains sacred energy, and as a result, the site has been used for ceremonial purposes for many years. Most notably on the summer solstice, when the stones align with the rising sun.
Not too far away is Glastonbury, famous for the popular festival but also one of the most mystical places in the UK. Set at the converge of two ley lines, Glastonbury is surrounded by many myths and legends and has many interesting new age and spiritual shops.
Check out some of the best short breaks and weekend yoga retreats in the UK.
Koh Phangan, Thailand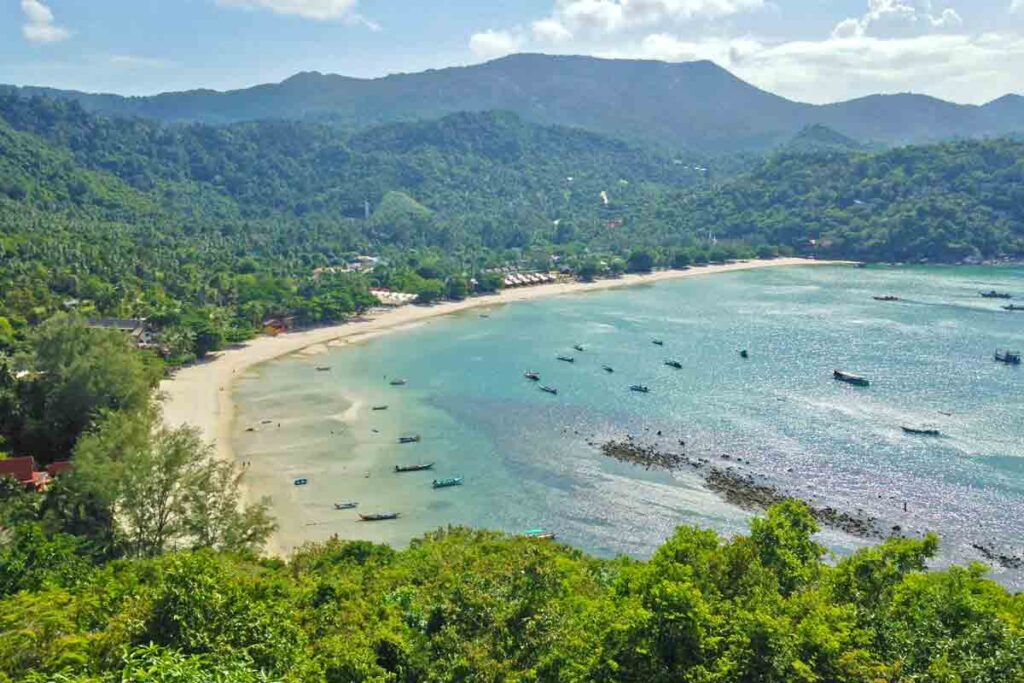 The island of Koh Phangan in Thailand is famous for the Full Moon Party but is also one of the most popular places for spiritual trips worldwide, with an ever-increasing number of yoga schools.
You will find the broadest range of spiritual retreats and events here, from Tantra to Ecstatic Dance to dynamic breathwork practices. Have a read of our Best Yoga Retreats in Koh Phangan article which recommends some of our favorite spiritual retreats here.
Why does this Thai island attract so many spiritual seekers? Well, an ancient legend is that the island was formed from mountainous rose quartz, infusing the land with high vibrational energy and healing properties. Moreover, the island's first known inhabitants were monks, who resided there peacefully over 2,000 years ago.
Thailand's yoga retreats can also be very affordable, check out the yoga retreats in Chiang Mai, and those on the islands of Koh Samui and Phuket for some great value spiritual yoga holidays.
There are amazing yoga studios and retreats all over Thailand, check out our full guide to yoga in Thailand for more inspiration and information and our recommendations for the best yoga retreats in Thailand and the best Thailand yoga teacher training courses.
The Dead Sea, Israel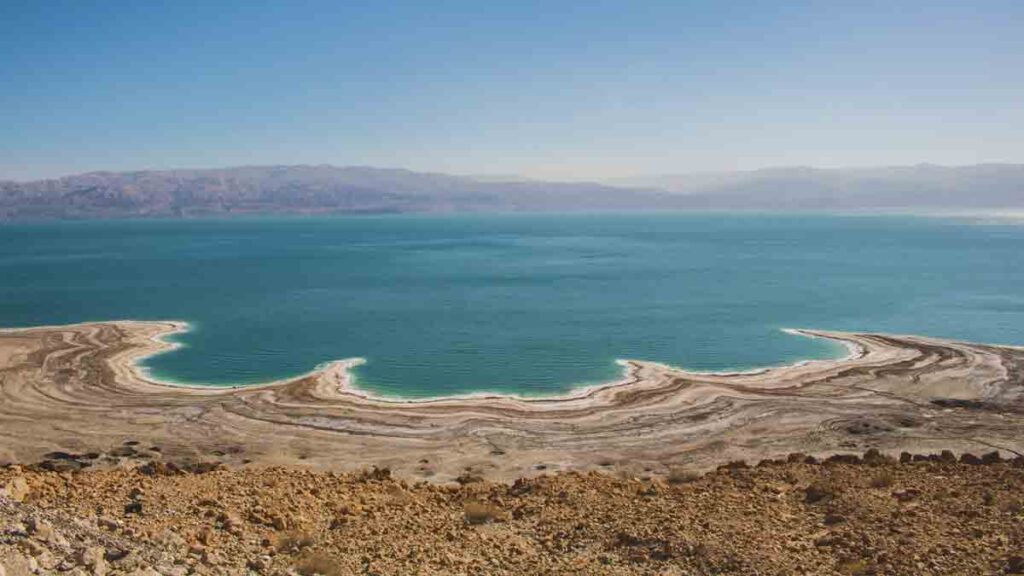 Located close to Jerusalem (one of the most religious places in the world) is the Dead Sea – a vast lake that is said to have incredible healing properties.
The lake contains salt and minerals, and many people who have visited have claimed the sacred water healed them. Medical ailments the Dead Sea can supposedly cure include skin infections, arthritis, and respiratory conditions.
Staying at a yoga retreat is the best way to experience this unique place. Find the best reviewed retreats by the Dead Sea.
Final Thoughts On The Most Spiritual Places In The World
If you love travelling and want to explore your spiritual side, why not combine your passions with spiritual travel for a unique and meaningful trip.
Many of these destinations are also the perfect place to take a yoga, meditation or spiritual retreat which complements the experience perfectly.
Have you visited any of the most spiritual places in the world? If so, let us know your experience in the comments.
* This post may contain affiliate links. When you make a purchase through links on our site we may make a small commission, at no additional cost to you. We only recommend products that we love and genuinely use ourselves. All prices stated are correct on the date of publishing, but can be subject to change.
© loveyogalovetravel.com 2022-2023. Unauthorized use and/or duplication of this material without express and written permission from this site's author and/or owner is strictly prohibited. Excerpts and links may be used, provided that full and clear credit is given to loveyogalovetravel.com with appropriate and specific direction to the original content.