6 Transformative Costa Rica Yoga Teacher Training Retreats (2023)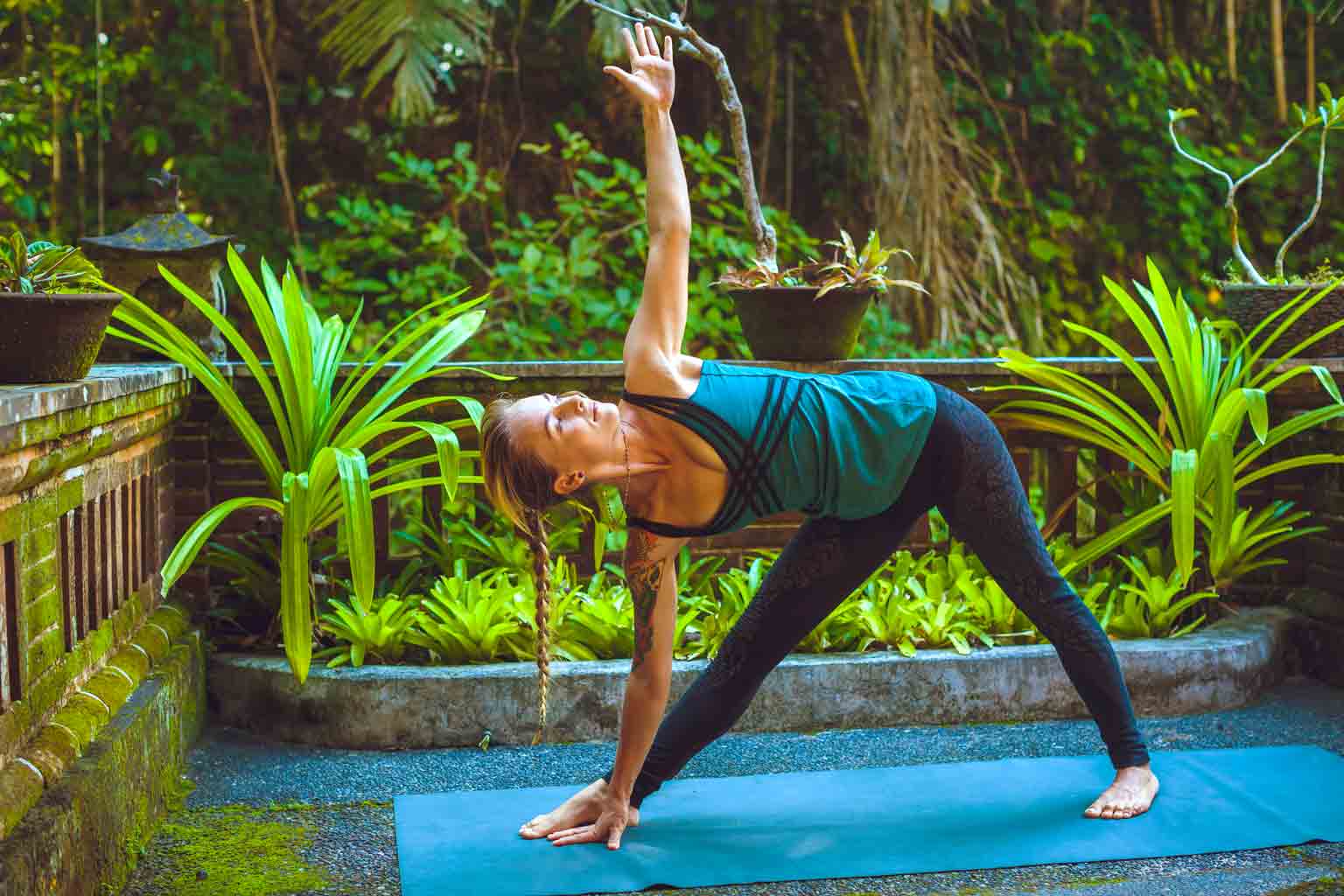 There's no denying that Costa Rica has become a HUGE yoga hub in recent years. Its tropical paradise setting, abundant nature, year-round warm weather, excellent yoga retreats and proximity to the US make it a firm favourite among yogis. Especially those looking to take their practice to the next level on a Costa Rica yoga teacher training retreat.
Finding a yoga teacher training in Costa Rica is not hard. In fact, there are now so many offerings it can be hard to know which is the best. That's where I come in. In this article, I'm sharing the six top Costa Rica yoga teacher training courses in 2023 and what to expect from them.
Reasons To Do Yoga Teacher Training in Costa Rica
Aside from tropical beaches and pristine water, Costa Rica boasts abundant and diverse nature and unique wildlife all over the country making it the perfect place to reconnect with yourself and mother nature.
Popular places to do a YTT in Costa Rica include the beaches in Puntarenas and Guanacaste where you can explore the laid back beach town vibes, stunning nature and learn to surf.
What's more, even though Costa Rica has become increasingly popular with tourists, spiritual seekers, and digital nomads each year, it has still managed to maintain its rural vibe and relaxed way of life.
The Costa Rica laid-back lifestyle (Pura Vida) is another reason why aspiring yoga teachers feel drawn to practice yoga in this Central American country. Costa Rica is also known for its high levels of well-being and longevity. Costa Ricans typically live long, happy, sustainable lives, partly due to the organic food they grow and their eco-friendly lives.
So, if you're interested in maximising your health, you may just learn the Costa Rican's secrets while training to become a yoga instructor here!
Pin this image!
The Best Yoga Teacher Training Courses in Costa Rica
Most Costa Rica yoga teacher training courses are approved by Yoga Alliance USA so upon completion you will be eligible to register as a certified yoga teacher and teach anywhere in the world.
A 200 hour training is the first step to becoming a qualified yoga teacher. Different yoga schools teach different styles. Choose the yoga style you want to teach, if you're not sure go for traditional Hatha yoga or choose a multi style YTT and keep your options open.
During your YTT you'll learn not only about the asanas, the physical practice of yoga. Meditation and pranayama, yoga philosophy, anatomy, alignment, teaching methodology and teaching practice are all covered.
Here are six incredible 200-hour yoga teacher training retreats in Costa Rica that will transform your yoga practice and probably change your life.
The renowned Sacred Paths Yoga YTT in Puntarenas teaches Vinyasa, Hatha, Restorative, Yin, and Prenatal yoga, allowing you to explore and blend various yoga styles.
Highlights:
Daily meditation, pranayama, and asana lessons
Kirtan sessions and spiritual ceremonies
Learn aspects of earth medicine
Evening Satsangs to reflect on the day's teachings
With the multi-yoga styles and various topics like the yoga sutras, this course gives a holistic and well-rounded approach to teaching yoga. Aside from asana, you'll chant, sing, dance, and partake in ceremonies, learning the depth of yogic living.
During this Yoga Alliance YTT, you'll stay in a boutique hotel in Malpais with various accommodation options, from private rooms to tents! The program is uniquely structured with 4 days on and 1 day off to prevent fatigue and overwhelm.
If you want to further your education, the Sacred Paths Yoga School also offers an advanced 300-hour YTT.
Calling all Vinyasa yoga lovers! The Lakshmi Rising yoga teacher training program dives deep into this dynamic yoga style, preparing you to share your passion with others.
Highlights:
2-hour morning asana practice
Afternoon workshops exploring yoga off the mat
Meditation, mantra, dance, and rituals
This 200-hour Vinyasa yoga YTT takes place at The Sanctuary at Two Rivers yoga retreat. Here you will stay in private eco-chic accommodation surrounded by picturesque tropical gardens. The all-inclusive training also includes 3 organic gourmet vegetarian meals a day.
Soma Yoga Institute's therapeutic TTC is among the best yoga teacher training in Costa Rica because of its unique holistic teaching methodology. In this course you won't just learn how to teach yoga but also how to adapt and modify the asanas for all bodies.
Highlights:
Learn Vinyasa flow, Hatha yoga, and restorative yoga
Emphasis on anatomy, alignment, and modifications
Modern science blended with ancient teachings
During this Yoga Alliance certified program, you'll stay in beachside accommodation at the Salvatierra resort in Guanacaste. Here you can enjoy two pools, oceanside cabanas, and of course, the stunning beach on your doorstep.
Whether you want to explore yoga's spiritual side or combine your yoga training with a spiritual transformation, School Yoga Institute's mystical YTT is for you!
Highlights:
A unique meditative Sivananda-based yoga practice
Learn about Peruvian Shamanism
Evening Satsangs, chanting, and ceremonies
Aside from covering all the usual YTT modules, including yoga philosophy, this course teaches about the traditional Peruvian Shamanic medicine wheel. For those who want to go deeper into this and other spiritual traditions, School Yoga Institute also runs a 300-hour YTT.
This unique 200-hour yoga teacher training in Costa Rica will help you connect deeper to yourself, the universe, and nature through elements of plant medicine, permaculture, and conservation.
Highlights:
Daily asana (Hatha & Vinyasa yoga), pranayama and meditation sessions
Learn multi styles of yoga
Medicinal plant class and ceremonial planting
Local nature trips and hikes
This Eco Yoga Teacher Training by InnerSea offers simple yet incredibly peaceful homely accommodations in an eco resort surrounded by nature. Here you will get 3 delicious home-cooked meals each day and the chance to join in many fun adventures and eco-activities.
Kindred Spirits is one of the most affordable and well-established yoga schools in Costa Rica, blending nature, yoga, and spiritual practice to create a well-rounded 200 hour yoga teacher training.
Highlights:
Beach yoga classes
Explore multiple styles: Hatha, Ashtanga, Yoga Nidra, Restorative and Yin yoga
Intimate setting with 8 -12 students per group
On this yoga teacher training program you'll stay at an organic permaculture farm in the jungle, with accommodation set in a lodge or a magical treehouse! Being so close to Costa Rica's Caribbean coast, you'll often take your practice outdoors at the beach or with the local horses! Note that lunch is the only meal included in the cost of this yoga teaching certification course.
Tips for Planning your Costa Rica Yoga Trip
Many yogis wonder whether they are ready for yoga teacher training, while some programs may take students with little experience, it's generally recommended you have at least 6 months of consistent yoga practice before taking your yoga journey to the next level.
Once you've found the best 200-hour yoga teacher training in Costa Rica, it's time to start planning your trip.
While Costa Rica is warm all year round, the best time to visit is between December and April – when it is the driest and brightest. May to November is the rainy season, so if you visit during these months, expect some wet weather.
Costa Rica has two international airports, San Jose and Liberia, which both have daily flights from the United States and Canada. Check which airport your retreat is closest to and if the retreat organiser offers transfers to and from the yoga centre.
Don't leave home without travel insurance! Ensure it covers all the activities you plan to do in Costa Rica, along with emergencies and covid related cancellations.
Finally, always check the reviews for Costa Rica yoga teacher training schools on BookYogaRetreats to ensure you choose the retreat that is best suited to you.
I hope this post has helped you to find your perfect Costa Rica yoga teacher training. If you're still undecided don't worry as there are also plenty of options for yoga training in the States too. Check out on article on yoga teacher training in the USA to know more.
* This post may contain affiliate links. When you make a purchase through links on our site we may make a small commission, at no additional cost to you. We only recommend products that we love and genuinely use ourselves. All prices stated are correct on the date of publishing, but can be subject to change.
© loveyogalovetravel.com 2022-2023. Unauthorized use and/or duplication of this material without express and written permission from this site's author and/or owner is strictly prohibited. Excerpts and links may be used, provided that full and clear credit is given to loveyogalovetravel.com with appropriate and specific direction to the original content.