5 Reasons You Should Go On A Solo Retreat
Some trips are incredible to do with friends or loved ones, such as partying in Ibiza, road-tripping across the USA or deepening your connection on a couples retreat. However, a wellness or yoga retreat is often better done alone. There are so many benefits to taking a retreat and, in our experience, we usually find that these benefits are multiplied when you take a solo retreat.
Wellness retreats don't just allow you to escape everyday life for a while like a typical vacation does. When you take a retreat alone, you have the time to really concentrate only on yourself and connect within to reach a profound state of reflection and restoration, which can benefit your life in many ways.
While solo travel can seem daunting most people find it an incredibly transformative and life changing experience and joining a retreat is one of the best and safest options for solo female travellers.
So if you are considering booking a solo wellness or yoga retreat, read on to find out why it's a fantastic decision so you can put your worries aside and start getting excited about what an amazing experience you're going to have!
Pin this image!
5 Reasons You Should Book A Solo Wellness Retreat
Over the past 10 years, I've travelled extensively around the world as a solo female and attended numerous solo yoga retreats. Of course I was nervous not knowing what to expect the first time, but I've found my solo trips the most rewarding.
Here are the top five reasons I recommend everyone to go on a solo retreat at least once:
1. To Self-Reflect
In our normal everyday life, where we are regularly with others, our minds become clouded with the thoughts, opinions, and beliefs of those around us. The more influenced by others we become, the less in touch with ourselves we are. This is why taking alone time every now and again is so important.
Solo retreats are a great opportunity to self-reflect. Of course, you will still be around others, such as the retreat leaders and the other attendees so you're unlikely to be lonely. But you will be away from all your friends and families who influence you the most.
As well as being alone, on a solo retreat, you will be in a quiet and peaceful environment, typically in nature rather than a busy city. Here you'll find that you think more clearly, allowing you to get in touch with your inner voice and connect within. This leads to questions such as "Am I happy with how my life is?", "Am I satisfied with my work?" or "Am I showing up as the person I really want to be?"
2. To Nurture Your Relationship With Yourself
So many of us hate spending time alone. So much so that we fill all our free time with social events so that we never have to endure our own company. But why do we find spending time alone so challenging?
There are many reasons why we want to avoid our own company. One of the most common is that, when we are alone, we know uncomfortable feelings will come up. So we try to prevent that by keeping busy and always being around others. Another reason could be the negative stigma around being alone; thus, we associate it with being lonely.
However, the only way we can truly get to know ourselves and discover our passions, purpose, and values is through self-reflection, which can only happen during alone time.
When we do everything with our friends or family, it is too easy to be influences by other and make decisions based on what others want. So, for example, we may take up running because our partner does it rather than because we have a genuine passion for it.
Going on a solo retreat offers the chance to deepen our relationship with ourselves. In this environment, we have no one else's needs or interests to consider, so every decision we make is purely down to what we want to do.
This is one reason why solo wellness retreats can be so beneficial for self-discovery. There are many different kinds of retreats to choose from that offer various wellness activities, such as yoga, meditation, massage, hiking, pilates, etc.
As we are there on our own, we can try them all and get an accurate understanding of the types of activities we enjoy the most. This will help us learn more about the things we value and the things that are most important to us.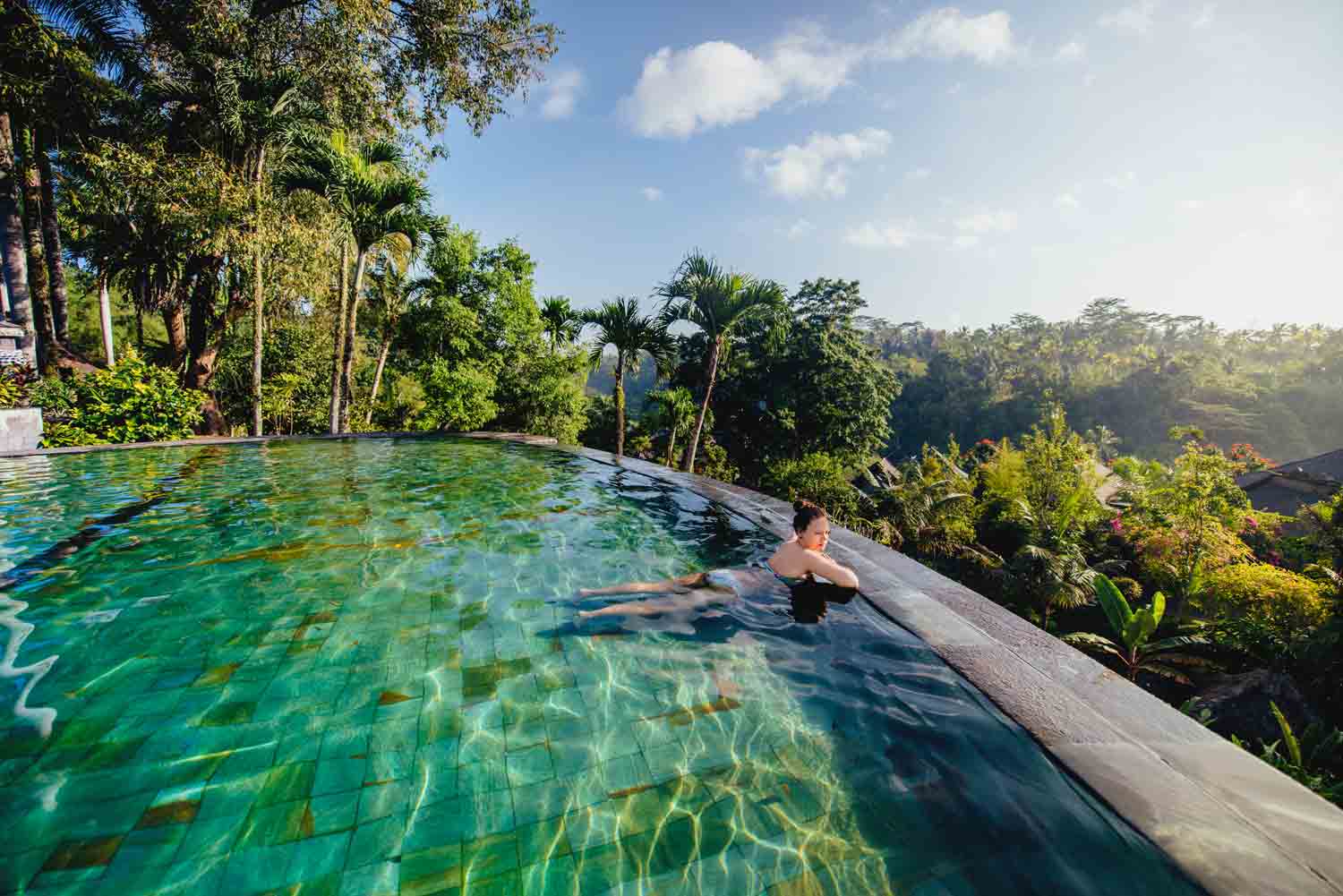 3. To Prioritise Yourself
Do you find that you're always focused on making others happy or meeting their needs? Do you always put others first, whether it's your children, partner, pets, or boss? Unfortunately, this is common among many women as society has created the misconception that the woman's role is mainly to take care of others.
Sure, as women, we may also have a natural desire to nurture. However, this doesn't mean we should put everyone else before ourselves. Yet, unfortunately, this is often what happens.
Prioritising everyone else above yourself and always trying to please others is not sustainable. Eventually, you will run out of energy to give to others. Or worse, you'll give all your fuel to others and have none left for yourself.
One of the biggest realisations I had by going on a solo retreat was the importance of filling my cup first. We cannot give to others from an empty cup, and spending time alone is a way to refill our cup.
And a retreat also teaches you how to implement this lesson into your daily life. The practices you learn on the retreat (like meditation and breathwork) become tools you can use back home to ensure your cup never gets empty again.
4. To Increase Your Productivity And Creativity
Some people go on a retreat vacation with a specific intention. This could be to finish the book they've been writing for ages, to find inspiration for a new project, or to work on a high-focus task.
A solo retreat is the perfect setting for finding inspiration, tapping into your creativity, or increasing productivity. Here you're in a quiet, distraction-free environment where your mind is clear and calm. As a result, you might find you can suddenly complete something you have been struggling to finish for months. Or you can get your work done in half the time as usual.
This will give you insight into what has been holding you back or stifling your creativity, allowing you to change what is needed to put it right. For example, you might realise that working at home is too distracting and try working from cafes, co-working spaces, parks, etc., instead.
5. To Challenge Yourself
Lastly, solo travel can be pretty challenging, especially for women and even more so if it's your first time travelling alone. It requires you to step out of your comfort zone – something we all hate to do, but need to do to grow.
Without your usual travel buddies, you'll have to organise your travel plans, navigate your way around, and make decisions on your own. This will likely make you uncomfortable, but it is invaluable for your personal growth.
Hands down, travelling solo has been one of my biggest growth factors over the years. It made me much more confident in myself and my abilities, which greatly improved my self-image. Now, whenever I start to doubt myself, I think about all the times I've stepped out of my comfort zone by doing things like attending wellness retreats on my own.
How to Plan a Solo Retreat
If you're excited to get started and plan your solo retreat there are several key steps you can take to ensure a successful experience.
People choose to go on solo retreats for different reasons. Perhaps you want to reflect on your life choices, get an important project done, develop healthier routines, prove to yourself that you can travel alone, or just taking some time out to prioritize self care.
Consider setting clear intentions and goals for what you want to get out of your experience, this will help you to plan a retreat that best suits your needs.
Types of Solo Retreats
There are a couple of different ways to do a solo retreat, the best one for you will depend on your personal circumstances and preferences.
DIY Retreat: If you are an experienced meditator and crave complete solitude you could book a cabin by a lake or beach hut on AirBnB and create your own DIY solo meditation retreat or writers retreat. Some people even do DIY retreats at home. This approach might save you money but you'll need to have alot of discipline to not fall back into your regular routine and it can be quite isolating. Plus, you'll still have to do household chores.
Private Retreat: If you want a private wellness retreat with professional guidance that is totally personalised to your needs look for a private retreat at a retreat centre. This is often the most expensive option but can also be the most beneficial. As well as expert instruction tailored to you, another advantage is that you'll get pampered with healthy food and spa treatments. While the retreat will be private and only for you, check if you will be sharing the retreat centre with others if you want complete solitude.
Retreat for Solo Travelers: If you don't want to go it totally alone, or can't afford a private retreat, a popular option for solo travelers is to join a group retreat. Some yoga and wellness retreats are created especially with solo travelers in mind. I'll recommend a few of my favorites at the end of this article.
In fact, yoga retreats are the perfect vacation for solo female travelers as you get to explore a new destination and try new activities in a safe, relaxed environment with a small group of like minded people. You'll still get plenty of time alone and be free from the distractions of family, friends and work colleagues.
Some retreats are more sociable than others, some encourage plenty of group activities while some strict meditation retreats do not allow you to communicate at all with the other participants. So check with the organiser beforehand so that you choose one that meets your preferences.
Where To Go On A Solo Retreat
Once you have decided on the type of retreat that suits you best, and managed to find some time away from your usual work and family commitments, start thinking about where to go on a solo retreat and the activities that you'd like to do there.
When it comes to choosing a location for your solo retreat, there are countless options to consider both at home and abroad. From remote wilderness areas to tropical beach retreats, the key is to select a location that aligns with your personal goals and preferences. Consider factors such as budget, accessibility, climate, and the type of experience you're looking to have.
If it's your first time traveling alone, or you're a solo female traveler, then you'll need to consider the safety of the destination. To make travel less stressful, it's a good idea to head somewhere where English is widely spoken and there's good tourism infrastructure.
Places like Costa Rica, Bali and Thailand are top retreat destinations because of their beautiful nature, huge choice of retreat centres and warm climate. They are also easy and safe destinations for solo female travellers. But if you can't get away don't worry, there's also plenty of options for weekend retreats in the US and UK. Check out this list of the top destinations for retreat vacations for more inspiration.
Once you've decided on your ideal location start searching for your ideal solo retreat. We love bookyogaretreats.com as you can filter results based on budget, length of trip, experience level, style of yoga and many more. There's even a dedicated section for solo trips. The best bit is that you can read real reviews from previous guests which is always important but even more so if you are traveling alone.
The Best Yoga Retreats For Solo Travelers
While you can attend most retreats as a solo traveller, and will most likely meet other people doing the same, some yoga retreats have specifically designed programs for private retreats and solo retreats. Here are our favourites.
One of the best things about taking a private solo retreat is that everything is 100% personalised to suit you perfectly.
During this 4 day private and personalised wellness retreat at Rainbow Place Holistic Centre, it's all about you. This is a 'one-on-one' wellness retreat, supervised by a naturopath and yoga teacher, to help you relax, detox, reconnect with yourself and find balance and harmony.
You'll stay in a cosy, tranquil, private apartment, enjoy a personalised raw detox meal program and be immersed in the stunning nature and breath taking views of the Costa Rica rainforest allowing you to soak up the 'Pura Vida' vibes.
This all-inclusive solo yoga retreat in Mexico is ideal for those who want to travel alone and prioritise their health and wellbeing while also meeting likeminded people to enjoy this beautiful paradise with.
Tailor made for solo female travellers, this retreat offers fun daily group activities, including jungle trekking, kayaking, and snorkelling. In addition, you'll enjoy daily yoga and eat a healthy and delicious breakfast, lunch, and dinner as a group on-site.
You will stay in a shared dorm at a beachfront eco-chic accommodation but note that no private rooms are available. So if you're looking for privacy and alone time, there may be better choices than this solo retreat.
Mindfulness based Art therapy is well known to have many benefits, so what could be better than to combine art, yoga and meditation in a stunning setting on a tiny, car-free, Greek island!
Start your mornings with yoga and meditation in nature, enjoy creative art classes in the gardens and plenty of free time to explore the island and swim in the Mediterranean. Vegan and gluten-free options are provided for breakfast and lunch.
This retreat is held in a homely Greece mansion on Hydra Island, close to Athens, and welcomes solo travellers and people with all levels of experience. The goal of the retreat is to promote harmony, rejuvenation, and inspiration in a healing Mediterranean atmosphere.
This yoga vacation in Sri Lanka is specifically designed for solo travellers who want to explore Asia's natural beauty in a fun, safe, and stress-free way.
The schedule is pretty relaxed, allowing you to explore the island with your new friends. There are no organised activities, but as the retreat is aimed at solo travellers, organising things to do within the group, like beach trips or surf lessons, is super easy.
The program includes two replenishing yoga classes per day and a nutritious breakfast on-site. Lunch and dinner are not included, allowing you to check out Weligama's fabulous restaurants with your classmates.
Depending on your preference, you can also choose between shared or private accommodation so you can choose whether you want to be super social, or enjoy time to yourself.
If these retreats don't suit you, check out of pick of the top 10 yoga retreats in Sri Lanka, these gorgeous yoga retreats in Greece or these magical yoga retreats in Mexico. Plus, there's plenty more options to check out on bookyogaretreats.com to find the perfect one for you.
How to Get the Most Out of Your Solo Retreat
There are numerous benefits to taking a solo retreat, by taking the time to focus on your own personal growth and well-being, you can gain new insights into yourself and your life, deepen your connections with others, and create lasting positive change.
To get the most out of your solo retreat, remember your intentions, be kind to yourself and prioritize self-care, disconnect from technology, embrace solitude, challenge yourself and be open minded to new experiences.
Remember to take a notebook and pen as journaling is a great way to process your thoughts whilst on the retreat and record your experiences for the future.
Regardless of why you decide to take a solo retreat, you will undoubtedly gain incredible, life-changing benefits from it and return home feeling renewed and ready to tackle whatever life throws your way.
Have you been on a solo retreat? What did you learn from the expereince?
* This post may contain affiliate links. When you make a purchase through links on our site we may make a small commission, at no additional cost to you. We only recommend products that we love and genuinely use ourselves. All prices stated are correct on the date of publishing, but can be subject to change.
© loveyogalovetravel.com 2022-2023. Unauthorized use and/or duplication of this material without express and written permission from this site's author and/or owner is strictly prohibited. Excerpts and links may be used, provided that full and clear credit is given to loveyogalovetravel.com with appropriate and specific direction to the original content.