Your Essential Yoga Teacher Training Packing List 
If you've just booked your place on a yoga teacher training course firstly congratulations on taking this exciting step for your yoga practice and personal growth! While it's an exciting time, making sure you pack properly and have everything you need is an essential part of preparing for your yoga teacher training.
However, if you're anything like me, packing for a trip is more stressful than enjoyable. Beach getaways and city breaks are hard enough, so how on earth do you know what to bring to a Yoga Teacher Training (YTT)?
Don't worry, I've completed multiple yoga training programs, and I've learnt how to pack more efficiently with each one. So to save you from making the same mistakes as I did (forgetting a pen or underestimating how many sports bras I need), I'm sharing my tried-and-tested yoga teacher training packing list to help you out.
Preparation is key in all aspects when it comes to a YTT. So instead of trying to wing it and arriving without something vital, scan through this list of what to pack for yoga teacher training – it only takes 5 minutes!
Pin this image!
*As Amazon Associates we may earn a commission from qualifying purchases made through links on this website, at no extra cost to you.
What To Bring To Yoga Teacher Training
There are lots of different types of yoga and numerous types of training programs available these days in so many destinations across the world, so your personal packing list might vary depending on the kind of course you're doing and where it's located.
This yoga teacher training packing list is based on a month long 200 hour multi style YTT where the main focus is yoga. Many programs may also include other wellness activities or local excursions too so you'll have to modify this packing list depending on what other activities are included in your program.
While the YTT packing list is somewhat similar to my yoga retreat packing list what you need to bring on a yoga teacher training retreat is different from that of a shorter retreat, although you don't need to bring 30 yoga outfits – most retreat centres do have laundry facilities!
As well as packing your clothes, toiletries, personal items and other essentials an important part of preparing for a yoga teacher training abroad is to check that your passport is valid and if you need a visa to enter the country and any other requirements that need to be met.
If you're going overseas don't assume that all places will accept cards – always have a bit of the local currency in cash on you. Don't forget to pack a power adapter so you can charge your phone and use your other electronic devices!
I always travel with this handy universal power adapter which also has multiple USB ports and is interchangeable so it works in most destinations throughout the world. Because the US operates on a voltage of 110V and many countries in Europe and Asia use 230V, if you're traveling overseas from the US or Canada you might also need a voltage convertor. Most devices like phones and laptops are dual voltage, but if you're planning to take a hair dryer or hair straighteners you might need one. Check your appliances and make sure.
Yoga Clothes
One of the most essential things on your ​​yoga teacher training packing list will of course be yoga clothes! This includes leggings, sports/yoga shorts, sports/ yoga bras and tops. On my first YTT, I underestimated how many yoga outfits I needed, so my general rule is to pack more than you think you need without going overboard.
Of course, how many you'll need will depend on the course duration and program. Most YTTCs (yoga teacher training courses) have two asana classes a day, one in the morning and the other in the evening. So think about whether you want to wear the same outfit all day after potentially sweating in the morning session. I'd recommending bringing two outfits for each day.
Of course most yoga centres have laundry facilities so you'll be able to wash your clothes – you don't need to bring enough for the whole course but I'd bring a weeks worth and then you can do some laundry on your day off.
If heading to a warm, exotic tropical paradise like Bali or Costa Rica for your YTT, include plenty of yoga shorts, as wearing full-length leggings can get very hot. I find the high rise ones the most flattering. Another tip to keep cool is is to go for tops with built in bras to avoid wearing two layers.
When I did my training in Thailand, I brought a mix of shorts, Capri leggings, full-length yoga pants and yoga bra tops and longer loose fitting tops to go over them.
You're going to spend a lot of time in your yoga gear so it's definitely worth upgrading your wardrobe before your YTT. Lululemon is always a good choice, their Align range of yoga clothing is one of the most popular lines of all time. From full length leggings to yoga shorts and bra tops everything is soft, stretchy, durable and super comfortable.
Another brand I love is Beyond Yoga. I love their buttery soft fabric and wide range of colors, styles and sizes designed to celebrate and flatter every body shape.
If you're heading to India check with the yoga school or ashram if shorts and bra tops are appropriate. Some ashrams in India may require you to be more conservatively dressed with knees and shoulders covered. Indian yogis often wear lightweight, loose-fitting, white cotton pants and t shirts for yoga. 
Even if it's fine to wear shorts and bra tops during yoga classes, I wouldn't recommend wearing this kind of thing out on the streets of India as you may attract unwanted attention.
Many yoga schools wear white for the opening and graduation ceremonies so you might want to take a white dress or white clothing for this.
Your Yoga Mat
Many yoga schools provide yoga mats and all the necessary props like blocks, bolsters and straps for your course, but not all of them do. Since Covid-19 more yoga centres do require that you bring your own yoga mat, so check with the course organiser if you need to bring a mat.
Even if mats are provided it's usually nicer to use your own, and it will often be better quality and cleaner than the standard mats that a yoga school provides. There are a range of lightweight and foldable travel yoga mats available that don't take up much space in your luggage, but, to keep the weight down, some of these are thin and provide limited cushioning. As you'll be spending 3 or 4 hours on your mat every day take the time to consider which yoga mat is best for you.
I recommend the Yogo Ultralight Folding Yoga Mat as the best all-round travel yoga mat.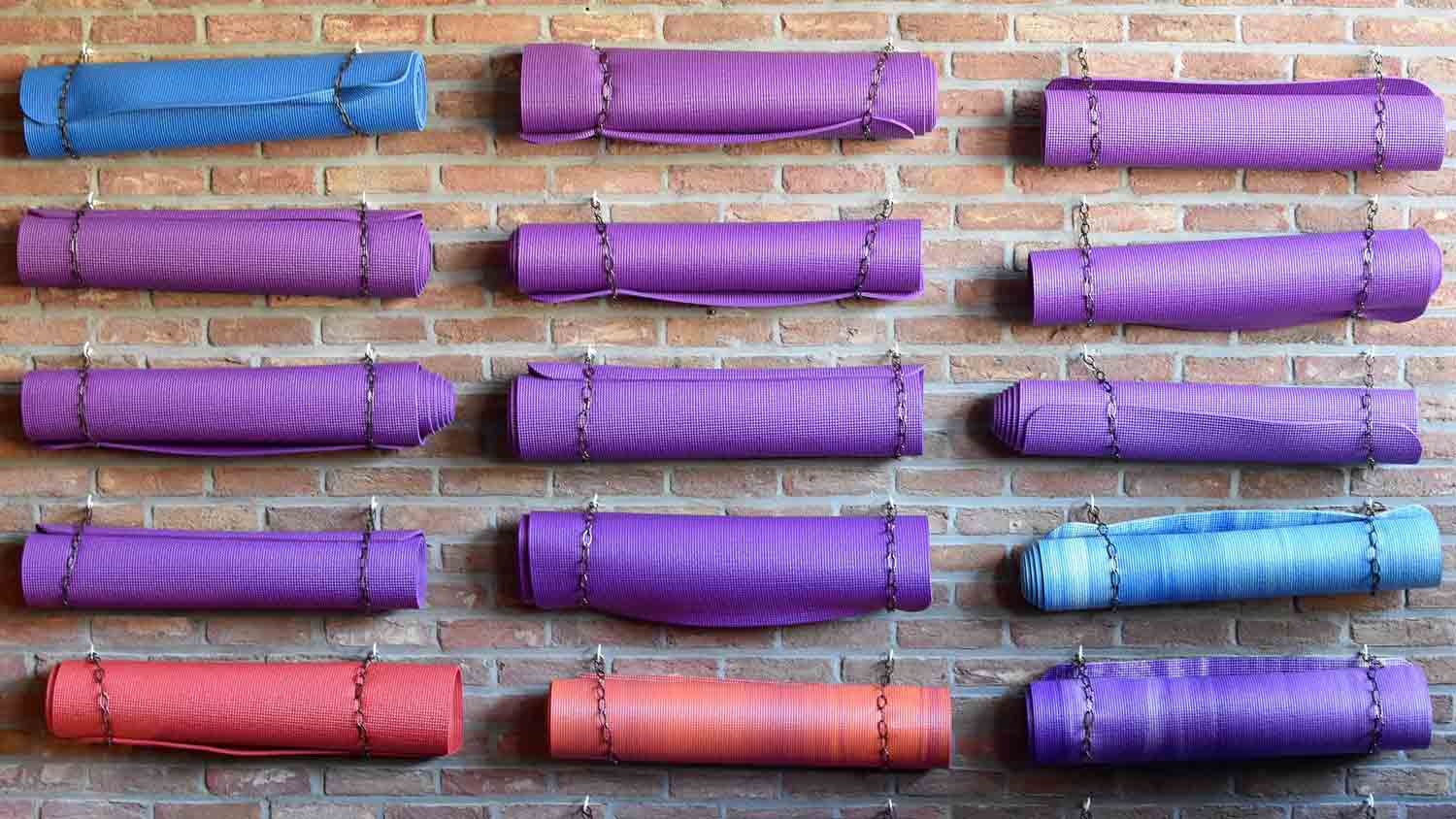 If you're going to be practicing dynamic yoga styles like Ashtanga and Vinyasa in a hot country you'll also want to bring a yoga towel for the sweat. This lightweight quick drying Gaiam yoga towel is super useful to wipe away sweat and stop you from slipping.
And, even if you are heading to a warm country, morning asana and mediation sessions can still be chilly so you might want to bring a shawl or cosy blanket to wear during meditation and savasana and some grippy yoga socks so your feet can stay cosy without losing grip. A yoga blanket can also be used to as props during practice. I often roll a blanket up to provide more cushioning for my knees. You could also get some yoga knee pad cushions.
Casual Wear
Although YTTs are super intensive, you will have some free time. And trust me, you'll be desperate to get out of your yoga pants in the evenings and on days off. So make sure you pack plenty of casual outfits for dinners, exploring the local town, or visiting the beach or nature spots.
The apparel you'll need will depend on the climate. If you're heading to a tropical island, you obviously don't need jeans or thick jumpers. Likewise, shorts won't be necessary if you are doing your YTT in the Swiss mountains.
If you're heading to Asia you'll see many people in colorful hippie pants. These are a great lightweight cover up for visiting temples etc in hot countries, a bit of protection against mosquitos at night, or just as light comfy casual wear. You can buy them there but you won't have much time to shop once you start training so if you're the sort of person who likes to get organised you can also get them on Amazon beforehand.
An additional word of advice for tropical climates, the weather can be unpredictable even if you're visiting during the hot season. So I recommend bringing a thin cardigan or sweater in case the temperature unexpectedly drops or a light raincoat if you are visiting in the rainy or monsoon season.
Books, Notepads and Pens
There are several key texts and useful books to read for yoga teacher training. Some programs will give you the recommended reading list, whereas others will require you to bring your own books. If you can get some of the yoga books on a Kindle or E-reader you can save a lot of baggage weight.
A good way to prepare for your yoga teacher training is to start reading up before you travel – here's our list of recommended yoga teacher training books to get you started. You'll also want to good book to relax with by the pool or at the beach when you have some time off. This list of 25 perfect books to read on a yoga retreat should inspire you.
Whilst you're on the course you'll want to take notes so don't forget to bring some good quality pens and pretty notepads. If you want to be super organised, get a notebook with dividers. That way, you can keep your notes from each class or subject separate. I also found highlighters handy when revising for the exams, as I would highlight the sections I wanted to reread.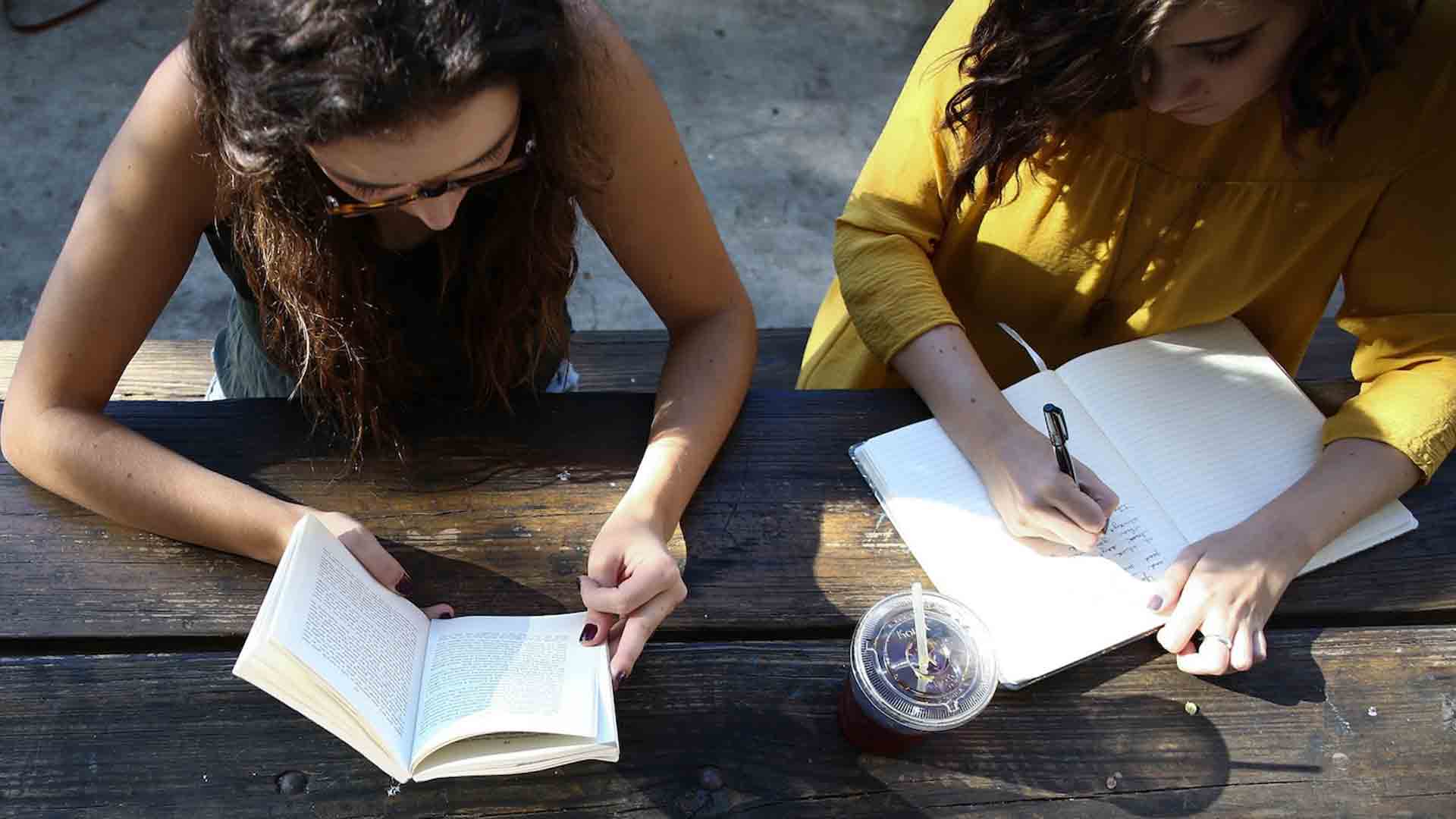 A Journal
I'm an avid journaler and take my journal everywhere I go. So it was a no-brainer to bring it on my YTT. But, even if you don't journal, I recommend doing so during your course.
Why? Yoga teacher training is a life-changing experience, so you will want to document it in as many ways as possible.
I recently found my old journal from my first YTT. It was such a heart-warming trip down memory lane, reading back on my journal entries. Plus, it reminded me of so many things I had forgotten.
So if you want to cherish your memories of your YTT forever, a journal is a must on your yoga teacher training packing list. You can just use a lined notebook or go a step further and buy a guided yoga journal.
Water Bottle
On a YTT, you typically do 3 to 4 hours of asana daily. To keep your energy up, you'll need to stay hydrated; thus, I recommend buying a large, recycled stainless steel water bottle like this one. Aside from being handy, bringing your own water bottle is eco-friendly – helping to reduce plastic waste.
In many countries, tap water is unsafe to drink. But this doesn't mean the only option is to buy tons of bottled water. Many yoga schools will have a water filter system, providing safe and clean water for the students. So if you have your own bottle, you can easily refill it between classes.
Yoga Bag and Day Pack
Even if you stay on-site, you'll still need to transport your yoga mat, books, pens, water bottle, towel and everything else from your room to the shala and classroom. Therefore, it's essential to have a bag big enough to carry everything.
Yoga mat bags like this are a good option if you only want to put your mat and phone in the bag, but if you need more space consider a more open style of yoga bag which has more room.
A rucksack is another option, and is also ideal for excursions on your days off, but a tote style yoga bag might be a better choice. This type of bag typically fits A4 books and large water bottles and are easier to carry around than rucksacks.
Ear Plugs
Ear plugs may not be something you would think about packing for your yoga teacher training. However, if you're a light sleeper, they will make a huge difference, trust me. YTTs are SUPER tiring, so quality sleep is essential for success.
If you're sleeping in a new environment with unfamiliar sounds, you might struggle to rest well the first few nights. Moreover, many YTTs offer dorms or shared accommodation. If you don't have a private room, bring earplugs in case you need to silence your roommate's snoring or late-night phone calls.
An eye mask is always a good idea too to ensure the best possible sleep. I would recommend high-quality, reusable earplugs like these ones, rather than the single-use disposable type.
Yoga Teacher Training Packing List For Hot Countries
Although you can find YTTs worldwide, many are in warm, tropical countries like India, Thailand, Costa Rica, and Bali. So, along with the essentials above, here are some more ideas for what to pack for yoga teacher training in hot climates.
Swimsuits
A sarong or microfiber travel towel
Sandals/ flip flops
Insect and mosquito repellent
Sunscreen
A lightweight raincoat – especially if visiting around monsoon season.
A Quick Yoga Teacher Training Packing Checklist
Now you know what to pack for yoga teacher training here's a quick checklist of what you'll need on your upcoming 200-hour YTT (based on doing laundry once a week).
6-12 yoga outfits
4-8 casual outfits
Sandals/flip flops
Trainers/ walking shoes
2 – 4 swimsuits
1 – 2 sarongs
1 raincoat
Sunscreen and bug spray (for hot/tropical climates)
1 large notebook and 3-4 pens
Journal
1 1L water bottle
2x earplugs
Yoga mat and yoga towel
Yoga bag
Rucksack or day pack
Toiletries and medications
Power adapter
Passport
Don't forget your toiletries and any medications or prescriptions that you need, but you can consider leaving things like make up, hair styling tools and heels at home.
Some other things you might like to bring include your favourite muesli bars, supplements, or electrolytes. I always found having some healthy snacks from home perked me up and helped if I was feeling tired between sessions.
I also appreciated invested in packing cubes to help keep all my stuff organised. Just remember to check your luggage weight allowance with your airline if you're flying to your YTT.
Final Thoughts On What To Pack For Yoga Teacher Training
Planning what to bring to yoga teacher training is an important part of preparing – don't leave it to the last minute!
While this yoga teacher training packing list includes all the essentials you will need during your course you will probably want to modify it to fit your personal requirements and preferences.
The type of program you are doing and the destination you are heading to will also determine what you need to pack for your yoga teacher training, but hopefully this list gets you off to a good start!
* This post may contain affiliate links. When you make a purchase through links on our site we may make a small commission, at no additional cost to you. We only recommend products that we love and genuinely use ourselves. All prices stated are correct on the date of publishing, but can be subject to change.
© loveyogalovetravel.com 2022-2023. Unauthorized use and/or duplication of this material without express and written permission from this site's author and/or owner is strictly prohibited. Excerpts and links may be used, provided that full and clear credit is given to loveyogalovetravel.com with appropriate and specific direction to the original content.